From The Specials Entrades
The Benn Hall, Rugby.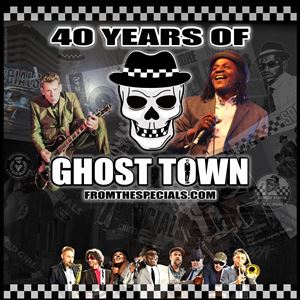 Només per a majors de 14 anys. Els menors d'entre 14 i 16 anys han d'anar acompanyats d'un adult. No es farà cap reemborsament per a les entrades reservades incorrectament.
Més informació sobre els tiquets de From The Specials
2-Tone music "Legend" Neville Staple, 'From the Specials', also known as the 'Original Rude Boy' celebrates the 40th Anniversary of Ghost Town, one of his most iconic lead vocal hit songs of the 1980's, with an exclusive 2Tone celebration tour. Expect to party with nostalgic fashion, style and fun, while singing along to hits and classics, like A Message To You Rudy, Gangsters, Too Much Too Young, and more, with unashamed passion. Joining the well-loved rude boy and his highly celebrated band, will be Buster Shuffle, the brilliant & fun, cockney ska punk and 'knees up bar room stomping' band, plus other surprise star guests along the way. Dates will include the UK, Europe and beyond, plus exclusive 'limited' merchandise and a brand new album launch.