Gareth Hughes Sextet
Gosforth Civic Theatre, Newcastle Upon Tyne.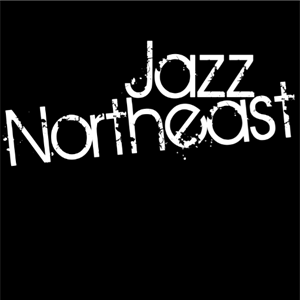 14s - 18s must be accompanied by an adult. No refunds will be given for incorrectly booked tickets.
More information about Gareth Hughes Sextet tickets
GARETH HUGHES SEXTET
Thursday 20th February 8.00pm (doors 7.30pm)
Gosforth Civic Theatre - Newcastle
£12 / £10 Concessions

GARETH HUGHES SEXTET
Alan Barnes (Alto and Baritone Sax) / Bruce Adams (Trumpet) / Dean Masser (Tenor Sax) / Andrzej Baranek (Piano) / Ed Harrison (Bass) / Gareth Hughes (Drums)
Gareth Hughes first came to wider public attention as the original drummer in the Matthew Halsall Band and featuring heavily on the early recordings of the Gondwana label. His drumming influences include the school of melodic drummers such as Max Roach, Alan Dawson and Jeff Hamilton, more specifically inspired by drummers that are able to spell out form and melody when they improvise. Most recently, Gareth Hughes recorded his first album as band leader and features the music of the great Art Blakey where he is joined by players that are considered to be some of the most influential musicians in UK scene today.
It's a great pleasure to welcome Gareth Hughes Sextet to Newcastle as part of their UK tour stretching over 23 dates.
www.gazhughesmusic.com
This concert is presented by Jazz North East is association with Gosforth Civic Theatre Jazz Club

VENUE DETAILS
Gosforth Civic Theatre
Regent Farm Road, Gosforth, Newcastle upon Tyne, NE3 3HD
Contact: 0191 284 3700 / info@gosforthcivictheatre.co.uk
Accessibility: Fully accessible venue for wheelchair users
Travel: Regent Centre Metro and Bus Station is just across the road
14+ with under 18's accompanied by an adult but please do contact the venue for full details regarding younger ages and for any further queries regarding accessibility.

TICKETS
Reflex CD (Nun Street - Newcastle) 0191 260 3246
www.seetickets.com / info@jazznortheast.com
Admission is generally possible through payment on the door subject to venue capacity / Advance booking may be subject to booking fees
Our concessionary rate is available to MU / NUS / OAP / Benefits

ONLINE TICKETS
www.seetickets.com/tour/jazz-north-east

FACEBOOK
www.facebook.com/jazznortheast
www.facebook.com/events/2194526494185552

JAZZ NORTH EAST
Established in 1966 Jazz North East is the oldest grant-supported jazz promoting body in the UK and a leading specialist promoter of improvised music from around the world. Join our email list to stay in touch with our forthcoming concerts and workshops by messaging us at info@jazznortheast.com