GENO WASHINGTON & THE YO YOS Tickets
Eel Pie Club, Twickenham.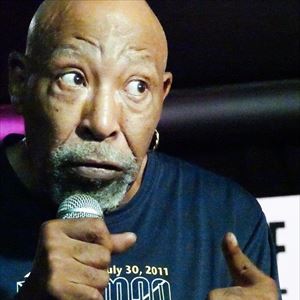 More information about GENO WASHINGTON & THE YO YOS tickets
Always ready to rock the house, the King of the Swingers, Geno Washington, is the incarnation of all things '60s. Hipsters and flipsters, movers and shakers alike, are all rendered incapable of having a bad time, when the Good Time Guru gets his army of fans on the good foot! The old Geno magic still drags them in and sends them home high.
Throughout the years Geno and his band have continued to tour extensively all over the World and have released several highly acclaimed albums and singles. His latest live double album simply entitled "It's Geno Time", is widely regarded as his best work to date: you only have to listen to the audience reaction to know that Geno has lost none of his magic as he and the band deliver a blistering set of Soul classics to a wild crowd who wouldn't let them off stage!
In 1980, 'Oh Geno!' was a massive UK Number 1 hit for Dexys Midnight Runners.
Vocalist Kevin Roland based the song on his memories of Geno's gigs, when clubland used to join in the chants of Geno! Geno! Geno!
Geno's life long love of Blues and R&B has led to yet another chapter in his illustrious career with the formation of "Geno and the Yo Yo's" which features the longstanding rhythm section of the Ram Jam Band (Geoff Hemsley on drums, Steve Bingham on bass and Greg Lester on guitar) which is a hard- hitting, fast-moving show of R&B / Blues / Soul classics that has audiences on their feet from start to finish and is receiving rave reviews wherever they play.
You can be sure of one thing and that is a barnstorming live show that never lets up in intensity or excitement and delivers the goods every time!