Giant Rooks Billetter
Chalk, Brighton.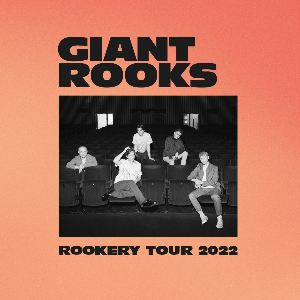 Denne begivenheten er for 14 og over - ingen refusjoner vil bli utstedt for under 14s.
Mer informasjon om Giant Rooks billetter
Following a packed out show at the The Great Escape Festival, Giant Rooks return to the South Coast with a new album dropping in the spring next year.
The native German indie band, only in their early 20s have become an exhilarating live band thanks to some critically acclaimed, exciting & mature song writing and aided by the captivating voice of vocalist Frederik Rabe.
A One Inch Badge presentation