Graham Costello's STRATA Tickets
The Globe, Newcastle Upon Tyne.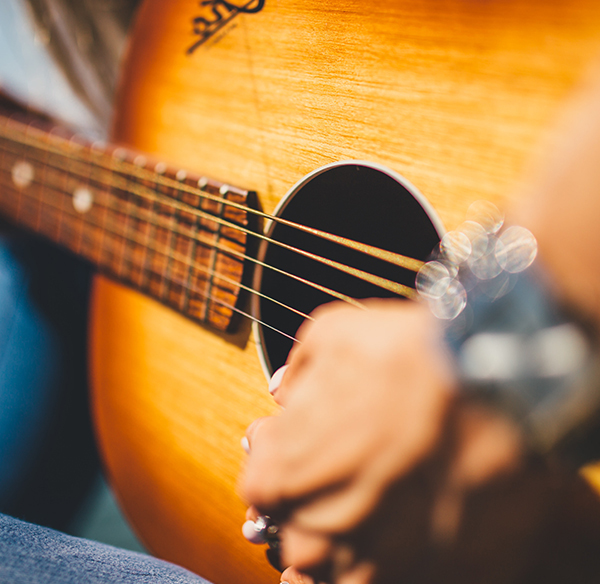 This event is for 16 and over - No refunds will be issued for under 16s.
More information about Graham Costello's STRATA tickets
Jazz North East at The Globe presents…

Graham Costello's STRATA
Sunday 18th June 2023
The Globe (Downstairs)
Newcastle upon Tyne
Doors: 7.30pm (Music Starts 8.00pm)
£10 Advance and On The Door (advance booking recommended due to limited capacity)
Tickets: https://www.seetickets.com/tour/jazz-north-east
Facebook: www.facebook.com/jazznortheast

STRATA
Harry Weir (Tenor Saxophone)
Liam Shortall (Trombone)
Fergus McCreadie (Piano)
Kevin Cahill (Guitar)
Gus Stirrat (Electric Bass)
Graham Costello (Drums)

Hypnotising and powerful minimal music. Scottish drummer and composer Graham Costello creates minimalist music that ranges from ambient and post-rock, to jazz improvisation and groove. Primarily with his band STRATA, he has been nominated for Scottish Album of the Year, as well as eight Scottish Jazz Awards. STRATA's energetic and organic improvisation, alongside the hypnotising patterns and feel of minimalism has been described as "a meteorite on the scene and beyond." (The National)

?Costello and his peers are among the prominent new Scottish jazz artists bursting into the UK jazz scene, including corto.alto and Fergus McCreadie. After his widely-praised debut album OBELISK in 2019, Costello signed to Gearbox Records (Binker and Moses, Abduallah Ibrahim, Theon Cross). In May 2021, he released his follow-up album with STRATA: Second Lives, to critical acclaim, with top UK jazz publication Jazzwise naming it one of the "Best Jazz Albums of 2021".

"Graham Costello's Strata can justifiably be classed amongst the very best of the British jazz revolution." - Louder Than War

"Glasgow's jazz scene is becoming increasingly enviable with its penchant for dissolving the notion of genre. At its epicentre is drummer and composer Graham Costello." - Downbeat Magazine

"Graham Costello sits at the forefront of this. His new album 'Second Lives' is a tour de force, an astonishing piece of work that obeys no rules aside from its own." - Clash Magazine

"raw-noise excursions with ambient hums, infectious minimalist loops, lyrically meditative short interludes and chord-punching rock, thrilling drumming from the leader...and the word on the pre-pandemic wires suggests their live show is even better." - Jazzwise (Editor's Choice)

"Costello's music is a kind of utopia. It is very relaxed and hypnotic at the same time, but on the other hand it is also aggressive and agitated. Costello knows how to mediate between these extremes and how to find a balance." - Eclipsed

"Dedicated, artful...fantastic" - Sunday Times?
"A wonderful mixture of jazz and rock, reminds me of bands like Tortoise or Mahavishnu Orchestra" - Jamie Cullum, BBC Radio 2

"Unrelenting waves of cinematic imagery accrue an intensity that never seems to level off, even after the last note has faded." - Bandcamp

"Sensitive variation and purposeful inventiveness runs through the grooves of Second Lives all the way. Second Lives has an enduring quality because STRATA know who they are: makers of energised modern jazz music for the world today and who thrive on the challenges of that responsibility" - Backseat Mafia


VIDEOS
https://www.youtube.com/watch?v=w8hEM-HTFDE
https://www.youtube.com/watch?v=hkrIyPYhDIc
https://www.youtube.com/watch?v=T5m8A5rZsJs
https://www.youtube.com/watch?v=_QsNoC4Xyv4
https://www.youtube.com/watch?v=LS2dgl5f9sQ
https://www.youtube.com/watch?v=-R2jFdoGPWY
https://www.youtube.com/watch?v=3nFYFGzsDnE

WEBSITE
www.gcstrata.net


JAZZ NORTH EAST
www.jazznortheast.com
www.seetickets.com (Jazz North East in the search box)
Facebook: www.facebook.com/jazznortheast

Twitter: @jazznortheast
Instagram: jazznortheast

Email: info@jazznortheast.com

VENUE ADDRESS
The Globe,

11 Railway Street,

NE4 7AD

www.theglobenewcastle.bar


AGE RESTRICTIONS / ACCESSIBILITY / TRAVEL
Age Restrictions: All ages welcome with under 18's accompanied by an adult.

Accessibility: Fully accessible for wheelchair users.

Travel: Central Station Metro is located just under half a mile from the venue (approximately 8 minutes walk)

Buses: 12 / 12A / 22 / 22X to Scotswood Road?
Limited street parking outside of the venue, a small fee based car park is located across the road.


Please do contact the venue for full details regarding younger ages and for any further queries regarding accessibility and parking.?

We encourage ecologically sustainable travel wherever possible by foot, bike and public transport.