Gringo Star
Bassment, Chelmsford.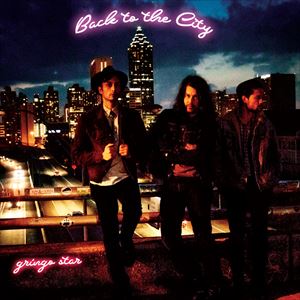 It's Valentines Day and Gringo Star's love affair with Chelmsford continues. This phenomenal band from Atlanta Georgia return to The Bassment in Chelmsford, their second home
This event is for over 18s only - No refunds will be issued for under 18s.
More information about Gringo Star tickets
Gringo Star are insouciant explorers, tossing the paddles overboard and drifting on the currents of their lackadaisical curiosity across a rippling sonic ocean, out to the far edges of rock & roll. Shots pulsing from a vintage Leslie speaker, their guitars, keys and vocals pirouette across the astral plane, the psychoactive ingredients of their echo-slathered, doo-wop-indebted indie gems; psychedelic garage bangers, gritty R&B shuffles and spaghetti-western weirdness. Taking cues from Santo & Johnny, The Stooges, Ritchie Valens, Marc Bolan, Percy Faith, Sam Cooke, the men working on the chain gang—uh! ah!—they're all here, their electric ghosts reaching across time, tapping Gringo Star on the shoulder like the crossroads devil to Robert Johnson, bestowing secrets, passing torches. If you know a little about brothers Nick and Peter Furgiueles' roots, it all makes sense. "Our grandad started out in radio in the '40s and '50s in Columbus, Ga.," Nick explains. "He was a huge promoter of R&B back when it was still super segregated, and he was playing black music and putting on shows with Little Stevie Wonder, James Brown, Sam Cooke & the Soul Stirrers, a lot of Gospel shows. So we grew up hearing all these stories, listening to all this music. Our grandfather was inducted into the Georgia Music Hall of Fame posthumously. And my grandma—all her photo albums are like Jackie Wilson shirtless backstage, hanging out." Not to mention how Nick and Peter used to raid their parents' record collections, cutting their teeth on the likes of Buddy Holly, The Animals and The Kinks. "Our favorite music comes from the '50s," Peter says, "and that music influenced all the '60s bands we like." The band has toured relentlessly across the U.S. and Europe building a diehard underground following while sharing bills with everyone from Cat power and Feist to The Black Angels and Weezer, and also touring with Wavves, Best Coast, And You Will Know Us By The Trail of Dead, The Toadies and fellow Atlantans The Black Lips. The band has recently join the expanding Nevado Music roster, so expect to hear new music soon.