GUITARRICADELAFUENTE
KUBIK, Vitoria-Gasteiz, Es.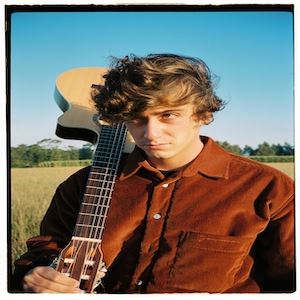 16+ only. 1s to 16s must be accompanied by an adult. No refunds will be given for incorrectly booked tickets.
More information about GUITARRICADELAFUENTE tickets
GUITARRICADELAFUENTE EN LA SALA KUBIK DE VITORIA EL PRÓXIMO 8 DE FEBRERO DE 2020
Álvaro Lafuente conocido como Guitarricadelafuente es un artista de 21 años con raíces aragonesas, aires de plazuela andaluza y con pies en la terreta. Su música surge de las influencias del pueblo de su infancia, Cuevas De Cañart, donde rodeado de músicos, aprendió a amar la verdad de las artes sonoras y a percibirlas como algo con lo que transmitir desde la patatica. Y es a través de esa patatica maña donde Guitarricadelafuente se hace fuerte y reduce de inmediato a sus receptores. Tras sus aires desaliñados, mirada y sonrisa perjudicial y una timidez/humildad esquiva, nos encontramos ante un compositor e interprete único, con toda la dificultad de mantener dicha afirmación, tras 50 años en los que la humanidad parece haber inventado todo en los terrenos del pop.

A su ya anunciada actuación en el Donostia Festibala (18/19 de septiembre), Guitarricadelafuente suma ahora nuevas fechas en Euskadi y Navarra con shows en directo el 7 de febrero en Pamplona (Zentral), el 8 de febrero en Vitoria-Gasteiz (Kubik) y 6 de marzo en Bilbao (Kafe Antzokia).
ENTRADAS YA A LA VENTA