Hang Massive Billets
Fiery Bird, Woking.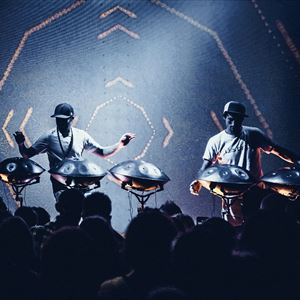 Fiery Bird Venue is a non profit community led venue for the promotion of new music & equality
14+ uniquement. Les mineurs entre 14 et 18 ans doivent être accompagnés d'un adulte. Aucun remboursement ne sera accordé en cas d'erreur de réservation des billets.
Plus d'informations sur les billets Hang Massive
Since 2011 Hang Massive have shaped the global handpan music scene, pioneering a successful electronic act with a magnetizing live show. Blending dream-like acoustic and upbeat electronic sounds, their unique style inspires a worldwide audience.

Fiery Bird Venue is opp Woking Train Station (Platform 1 Exit) Mainline Portsmouth/Waterloo (25mins) Parking Nearby Accessible venue with drop off facility by arrangement Fiery Bird Venue is a non profit community led venue for the promotion of new music & equality