Harold Budd
Union Chapel, London.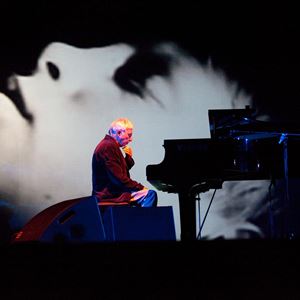 More information about Harold Budd tickets
Baba Yaga's Hut Presents:
28th April - Union Chapel
Harold Budd strings & friends, works new and old featuring the verspertine quintet
+
Scanner
Harold Budd, 82 year old, Mojave Desert resident, American minimalist composer and acknowledged 'ambient music master' (Guardian 2015) plays an extremely rare concert, in fact his first in London for some 17 years.
Oft described as 'The Godfather of Ambient music' Mr Budd himself shuns all such labelling, but equally used the then new genre to escape both the academic, and classical Minimalist music worlds to give space to his own, more naturalistic, compositions.
In 2005 Budd 'mistakenly' (he was having health problems) announced his imminent retirement, playing a sold-out 'farewell' show at Brighton Dome - the night was awash with collabortive well-wishers including Messrs Guthrie & Foxx, along with Gavin Bryars, Bill Nelson, Jah Wobble and David Sylvian amongst others.
Fortunately his health recovered, and with his faith restored he's working again (including a return to keyboard and string based compositions). He enjoys travelling, particularly in Europe and the UK. "America does not interest me much" but always an ardant collaborator and experimenter he is joined here by Ireland's Vespertine Quintet. "I hope to see some of my old friends again - whom ever might drift by". Support is Robin Rimbaud aka Scanner.