Hayde Bluegrass Orchestra Tickets
Bush Hall, London.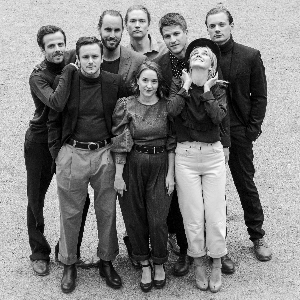 More information about Hayde Bluegrass Orchestra tickets
Oslo-based Hayde Bluegrass Orchestra was founded after a few of the future band members watched the Oscar-nominated Belgian movie "Broken Circle Breakdown". They quickly persuaded a friend to acquire a double bass to join a bluegrass band that didn't exist – yet.
Initially, the band started to rehearse and play the music from the movie. One of the first songs they recorded was "Wayfaring Stranger". It quickly racked up hundreds of thousands of plays on Youtube, and introduced Hayde to a large audience. By 2020, they have surpassed 5 million plays on Youtube, and their channel has 30000 subscribers. Not bad for a band from Oslo, Norway who released their debut album in March this year.
And the record has been well received so far, with the album debuting at #4 on the official Billboard Bluegrass chart. An amazing feat for a new and fairly unknown Norwegian band, diving into the most American genre you could find – Bluegrass.

In the summer of 2021, the band was supposed to travel to the US to be the house band at Dollywood. Until the pandemic broke, they were gearing up to play six days a week, for a period of five weeks for audiences from 600-1000 people in Dolly Parton's amusement park. Furthermore, the band was handpicked to play the digital version of the International Bluegrass Music Awards (IBMA) in September, and in the coming spring, a tour of England is planned.
Unsurprisingly, the band's music is steeped in bluegrass and americana, but they also name folk rock, pop, as well as Irish, Celtic and Norwegian folk music as important inspirations.
Norwegian bluegrass
might be the easiest way to describe their sound. On "Migrants" Hayde serve up beautiful harmonies, infectious melodies, driving, uptempo tunes and delicate ballads. The album emanates a nomadic longing after travel as a common thread –
to leave, to soul search, to escape, or to look for something better. Welcome to the world of Hayde Bluegrass Orchestra.
Have a listen: https://www.youtube.com/watch?v=4bvZ-WCkXGE