Hayseed Dixie Tickets
Exeter Phoenix, Exeter.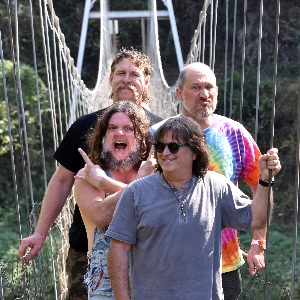 Seating is available for customers with access needs, please call the venue to book. 01392 667080 Opt 1
More information about Hayseed Dixie tickets
This event was scheduled for 1 Apr 2020 / 26 Mar 2021 but has been rescheduled to Thu 2 Dec 2021 due to ongoing lockdown restrictions. Tickets for the original date will remain valid and our box office will be in touch with ticket holders to let them know their options. If you have any questions please email boxoffice@exeterphoenix.org.uk
---
Hayseed Dixie began in the Summer of 2000, when Barley Scotch (aka John Wheeler) stumbled across a wrecked car on an isolated mountain road in the hills of Deer Lick Holler, East Tennessee. While going through the car (as one does in such a situation), Brother Barley found a collection of vinyl record albums by a group he had never heard of called AC/DC. Taking these records back to town and playing them for his buddies on the only thing they had to play them on, a 78rpm Victrola, nobody had heard such sounds since the last time Uncle Virgil caught his leg in the grain elevator, and it was forthright revealed to Barley Scotch and the boys that the Lost Highway of Hank Williams and the Highway To Hell on these albums were in fact the very same damn road.