HECK Tickets
The Underworld, London.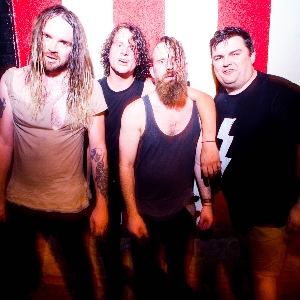 After 5 years away, and with energy fully re-charged, 'extreme-noise' pioneers HECK have reunited to once again bring abject chaos to Camden Town, joined by very special guests PIJN and DELAIRE THE LIAR.
14+ only. 14s to 15s must be accompanied by an adult. No refunds will be given for incorrectly booked tickets.
More information about HECK tickets
After 5 years away, Heck has reunited to once again bring abject chaos to the vicinity of wherever they may mysteriously appear next. This news comes following a surprise appearance at 2022's 2000 Trees Festival, accompanied by a warm-up show where the band coquettishly billed themselves as 'Knuckles of Ice', both performances saw a euphoric response and reaffirmed that despite their time away, they have no intention of slowing down.
Heck's music has been described as "hardcore", "math-rock" and "general extreme noise" by various critics, the latter of which has become a mantra of sorts that the band wear as a badge of honour. Over the years Heck brought pandemonium to Download, Reading and Leeds, Glastonbury and SXSW to name a few as well as touring with the likes of Enter Shikari, Limp Bizkit and the Wildhearts.
In 2016 Heck released their first and only full length, 'Instructions' to critical acclaim. The album captured all the mayhemic traits that they had become synonymous with, whilst also introducing many progressive elements that hinted towards a bigger picture of where the band had fixed their sights for the future.
Sadly the band announced a hiatus in 2017 after just one year of touring 'Instructions' due to external stresses on the group. But now with energy fully recharged, the band is back just when we needed them most.
Join us for the after party from 11pm to 3am at Blackout Club, tickets: theunderworldcamden.co.uk