HIC presents NEVER GONNA SNOW AGAIN Tickets
Vue Cinema Hull, Hull.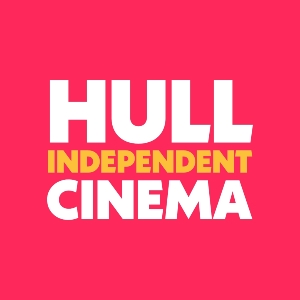 This event is for 15 and over - No refunds will be issued for under 15s.
More information about HIC presents NEVER GONNA SNOW AGAIN tickets
Hull Independent Cinema presents...




NEVER GONNA SNOW AGAIN
Dir Malgorzata Szumowska, Michal Englert | 2020 | Germany/Poland/Netherlands | 113 mins | Cert 15 | Polish, Russian, French, Vietnamese languages with English subtitles
When a mysterious stranger arrives in a gated community on the outskirts of a large Polish city, he is welcomed by the wealthy residents who embrace his talents as a masseur. Though his hands provide healing, his eyes seem to penetrate their very souls, lifting a disquiet in each of their lives. Zhenia (Alec Utgoff) possesses a magical gift and to the residents, his Russian accent also sounds like a song from the past, a peaceful melody from their childhood when the world was a safer place. And though his hypnotic techniques bring calm his background remains a mystery, leaving the residents to wonder what other secrets he holds.

Bold, beautiful, and mesmeric, NEVER GONNA SNOW AGAIN is the striking new film from Malgorzata Szumowska and her longtime collaborator Michal Englert. Featuring a hypnotic lead performance from Utgoff, this outstanding new film is both wondrous, compelling, and uplifting.

Starring Alec Utgoff

Poland's Academy Award Entry for Best Foreign Language Film 2021
Nominee for six Eagle Awards (Poland's Film Awards)
Venice Film Festival 2020
Telluride Film Festival 2020
BFI London Film Festival 2020

"Close your eyes and imagine what Jonathan Glazer's "Under the Skin" would evolve into if its tone were more uplifting than unsettling and its protagonist wasn't preying on humans." - The Playlist

"With Never Gonna Snow Again, Malgorzata Szumowska presents a charm against apocalyptic despair but also willful ignorance, insisting that, with sufficient imagination, we can face a climate crisis of our own making." - Slant Magazine

NEVER GONNA SNOW AGAIN is rated 15. Visit the BBFC website for full details (may include plot spoilers).



Programme details
The venue is open all day, so why not come along early to grab a drink and a snack?

The programme run time includes an allowance for introductions. While we will endeavour to accommodate latecomers, this may not always be possible. Please note that we reserve the right to refuse entry, without a refund, to anyone arriving after the advertised start time.

Covid-19
We follow all relevant Government regulations and guidance, as well as any additional measures our venues require. These may change from time to time, but at the time of writing our screenings are not being run on a limited capacity basis. There is no requirement to wear a mask at film screenings, but our volunteers will do so at our sales point and we would appreciate you doing the same while buying tickets or checking in.

Contact us
If you have any questions or suggestions, please drop us a line at hello@hullindependentcinema.com or on social media.

Tickets terms and conditions

If any tickets remain unsold they can be purchased on the door on the night of the screening, but we strongly advise buying in advance. Advance tickets must be purchased; we cannot reserve tickets. Tickets are non-refundable and non-exchangeable.

If you purchase a member, student or 25 and under ticket, your membership card, student or personal ID MUST be presented along with your ticket on the door when you come to a film. If you do not have your card or ID we reserve the right to charge the non-discount rate for your ticket.