Home Alone Christmas Cinema in Caerphilly
Caerphilly Workmen's Hall, Caerphilly.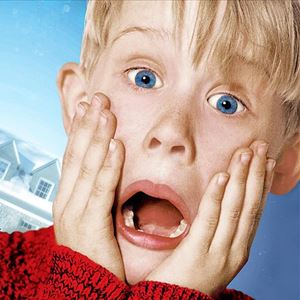 More information about Home Alone Christmas Cinema in Caerphilly tickets
When the McCallisters went on holiday they forgot one minor detail... Kevin.

HOME ALONE
When bratty 8-year-old Kevin McCallister (Macaulay Culkin) acts out the night before a family trip to Paris, his mother (Catherine O'Hara) makes him sleep in the attic. After the McCallisters mistakenly leave for the airport without Kevin, he awakens to an empty house and assumes his wish to have no family has come true. But his excitement sours when he realizes that two con men (Joe Pesci, Daniel Stern) plan to rob the McCallister residence, and that he alone must protect the family home.

Certificate PG
Running time 1hr 43m

Doors open at 18:45 - a chance for you to grab a drink and snacks for the film. Fully stocked bar and soft drinks available.

The film will start promptly at 19:30

Arriving early to get a good seat is highly recommended!