HONEY B MAMA & FRIENDS Tickets
Eel Pie Club, Twickenham.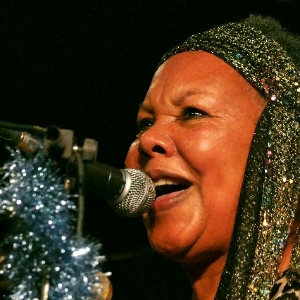 More information about HONEY B MAMA & FRIENDS tickets
Honey B Mama ( vocals) Hackney's 'Queen of the Blues' is the alter ego of actor Cleo Sylvestre (recently awarded an MBE for services to Drama and Charity). Amongst other recent appearances she, was in Under Milk Wood at The National Theatre and in Ch 5s All Creatures Great and Small. She has appeared in two film documentaries about Brian Jones as he asked to to the be the singer in his new Band when after he left the Stones. She has guested at Hurtwood's Park, Tribute to Brian Jones, The Eel Pie All Stars at Ealing Blues Festival as well as guesting at The Hideaway, Bull's Head and Rotherhithe Festival. Her red hot band gigs regularly and has closed the South stage of Ealing Blues Festival as well as appearing in the foyer of Southbank's, Queen Elizabeth Hall. With Alan Savage (ex Freddie Mercury, Olivia Newton-John) drums, Chris belshaw ( Bass) Alan Glen ( Harp The yardbirds, Nine Below Zero), David Mitchell ( with a left hand like god) on piano and rising star Niall Kaye on guitar. Honey B Mama & Friends reaches part you'd forgotten about and you are guaranteed a night to remember.
Feelgood Rockin' Blues and Boogie.