Hot red chilli peppers Tickets
Patterns, Brighton.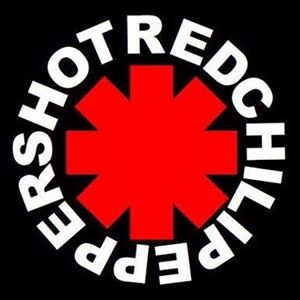 This event is for 18 and over - No refunds will be issued for under 18s.
More information about Hot red chilli peppers tickets
Black Rabbit productions Presents

Hot Red Chili Peppers

WE BELIEVE THAT BEING A CONVINCING TRIBUTE IS MORE THAN JUST LOOKING AND SOUNDING LIKE THE RHCP. IT IS ABOUT CAPTURING THE SPIRIT OF THE BAND AND NOT MANY BANDS (IF ANY) HAVE SUCH A FUN AND LIVELY, LOVING, VIBRANT AND ENERGY FILLED SPIRIT AS THE RHCP!! THE HOT RED CHILI PEPPERS ARE ONE OF THE BEST CHILI TRIBUTES THE UK HAS EVER SEEN! THE BAND HAVE BEEN ON MYSPACE SINCE FEB 09 AND HAVE HAD OVER 85-000 PLAYS ON THEIR TWO TRACKS, WHICH WHEN COMPARED TO OTHER CHILI TRIBUTES IS A BIG GAP IN PLAYS! REFERRED TO SO FAR AS "THE AUSTRALIAN PINK FLOYD OF THE CHILI WORLD" BY DIE HARD CHILI FANS WHO HAVE ATTENDED THE SHOWS, THE HOT RED CHILI PEPPERS ARE SIMPLY A CUT ABOVE. MIC SMITH, WHO PLAYS ANTHONY KIEDIS, HAS ALL THE MOVES AND ACTUALLY COULD PROBABLY GET A JOB AS AN ANTHONY KIEDIS LOOKALIKE! THE REST OF THE BAND ARE A TIGHT UNIT, AND ENERGETIC TO BOOT ONSTAGE. THE BAND IS COMPRISED OF MIC SMITH AS ANTHONY KIEDIS (OTHER BAND IS NUCLEAR MINOGUE, AN EXCELLENT ROCK COVERS OUTFIT BEEN GOING FOR 15YRS!).... ROB MILLS AS JOHN FRUSCIANTE (ROB USED TO PLAY IN CLASSIC ROCK BAND DIAMOND HEAD AND TOURED EUROPE SUPPORTING MEGADETH TO SOLD OUT ARENAS IN 2005, ALSO RECORDED A LIVE DVD AT THE LEGENDARY ASTORIA VENUE, WHICH IS NOW NO LONGER!!).....RAY GREEN AS FLEA.... AND CHRIS GREEN AS CHAD SMITH (RAY AND CHRIS ARE BROTHERS AND ARE A VERY TIGHT RHYTHM SECTION THAT HAS BEEN HONED OVER MANY MANY YEARS!) ALSO WE ARE THE ONLY BAND TO DO THE INFAMOUS SOX ON COX ENCORE!!