How The Unborn Brain Develops
The Grizzly Bear, West Worthing.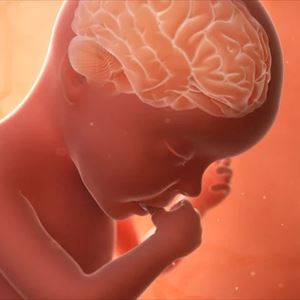 More information about How The Unborn Brain Develops tickets
What makes us human? We all start off as a single fertilised egg – but within 9 months the newborn brain has over 100 billion cells and has made over 100 trillion connections. Far from being a blank slate, a newborn baby is a sentient being, aware of its surroundings and able to communicate with the outside world.

The circuits for language processing, abstract thought and empathy are already wiring up. So how does this single cell create one of the most complex structures we know of in the universe? And what happens when it fails to develop properly, or the baby is born too soon? Are our thoughts and behaviours already pre-programmed in the womb?

Modern neuroscience is beginning to unravel the mystery of the developing brain, revealing the remarkable and fascinating process of what it takes to become human.

ABOUT OUR SPEAKER

Professor Topun Austin is a Consultant Neonatologist at Cambridge and Honorary Professor of Neurophotonics at University College London. He has a longstanding interest in newborn behaviour and how that relates to functional brain activity. He is the Director of the Evelyn Perinatal Imaging Centre (EPIC), based at the Rosie Hospital, Cambridge. His main research interests are in brain development and injury in the newborn, using novel monitoring and imaging technologies and their translation into routine clinical care. He is the co-director of neoLAB, a collaborative group between the EPIC and Biomedical Optics Laboratory at UCL.

The group have been involved in the development of new optical imaging systems to image the developing brain. He is a collaborator on a number of cognitive developmental psychology studies, including the investigation of brain function and development in children in high and low-income settings, imaging the brain of infants at high risk of developing autism and investigating neurophysiological and genetic biomarkers of dyslexia in newborn infants.

*************************************

*This talk may be filmed for promotional purposes.

*Tickets available from 7pm on Wednesday the 6th November.

*https://www.seetickets.com/promoter/the-grizzly-bear/19110

*************************************

Talks at The Grizzly Bear are here to re-invent your evenings, creating an exciting addition to having a drink in your local pub or bar. We will be pulling together an impressive array of leading entrepreneurs, intellectuals, bright thinkers and incredible individuals to inspire your evenings and expand your mind.

Delve into a totally new subject and challenge your perspectives with like-minded, equally curious people. It's time to try something different - you never know where it may take you.