Ian Moss of COLD CHISEL Solo, Intimate & Acoustic
Bush Hall, London.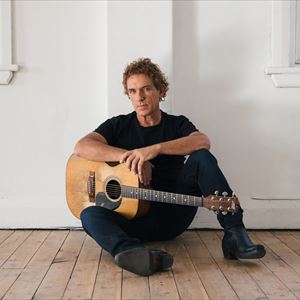 More information about Ian Moss of COLD CHISEL Solo, Intimate & Acoustic tickets
Respected as one of Australia's iconic musicians, Ian Moss delivers an unforgettable sound – not only as a telling soloist on guitar but especially with his silken voice, ringing with clarity and resonating with pure soul. While primarily recognised as an axeman of tenacity and sweet melodic sensibility, Ian's distinctive vocal is the essential signature of his soulful, bluesy muse – as it has been since his first tentative foray into music during the early 1970s.
Ian Moss returns to the Northern Hemisphere for the third time following a SOLD OUT London performance in 2017 and in May 2018 will play shows in London, Glasgow, Wolverhampton and will play Manchester, Dublin, Berlin and Hamburg for the first time.
Born and raised in Alice Springs, Ian started playing guitar in local teenage bands but moved to Adelaide after failing one of his high school years, planning to repeat in the big city. Fate intervened when he answered an advertisement for a guitarist in a shop window in 1973, joining the band that was to become a legend in Australia and that made such an undeniable impact that they are now etched in the Australian music psyche forever. That band was Cold Chisel.
Moss has released five incredible and dynamic studio albums – The #1 and multi-platinum, Matchbook, Worlds Away, Petrolhead, Let's all Get Together and Soul on West 53rd.
Don't forget, ticket holders can receive 15% off food for their table at our neighbourhood restaurant, Bush Hall Dining Rooms, two doors down from the venue. Please call 0208 749 0731 to reserve a table/ email eat@bushhalldining.co.uk, or just turn up and they will do their best to find you a spot.