1919 Inca Babies Wolfhounds (John Peel Gig) Tickets
Westgarth Social Club, Middlesbrough.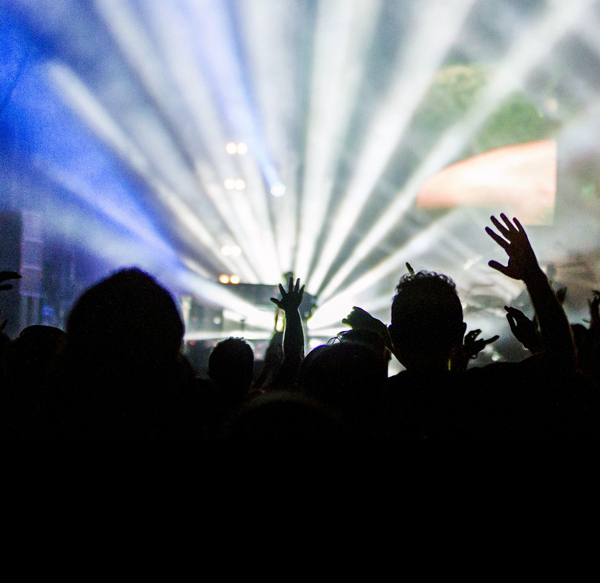 Parking in club grounds for eight vehicles

On street parking is not enforced after 6pm

You can smoke and drink outside the club in the grounds.

Under 18s must be accompanied by an adult. We cannot issue refunds to under 18s who are not accompanied by an adult.
More information about 1919 Inca Babies Wolfhounds (John Peel Gig) tickets
THE WOLFHOUNDS


The Wolfhounds were Romford's representatives of the C86 boom, signing to the hip Pink Label for debut single 'Cut The Cake.' An administrative error relegated the raucous and far superior effort, the raw garagey 'L.A. Juice' to the B side and set the template for the Wolfhounds ill-fated career Part 1. Their second single, 'Anti Midas Touch' was an absolute classic masterpiece and would have been a massive hit had it been released 10 years later, when indie acts were making waves in Britpop's heyday, but in 1986 it was lost in the shuffle, except for on the John Peel show where it featured on the first of three Peel sessions the band recorded.


After a brief flirtation with a major label for the 'Me' single, the band regrouped with a new line-up and sealed their obscurity with a new uncompromising approach and a string of great records, culminating in 1990's final album, 'Blown Away', which was informed by the noise rock of Dinosaur Jr and My Bloody Valentine. Around this time, the band spent a week in Preston on the way back from gigs in the north, literally penniless and stuck until they organised a show to fund their travel home.


The Wolfhounds got back together in 2005 for a 20th anniversary gig and gigged sporadically up for the next few years before deciding to up their game. First, they released a clutch of amazing new singles that stood up against anything in their back catalogue and were collected on the 'Middle Aged Freaks' album in 2014. Two fantastic new Wolfhounds albums have also appeared since then, 'Untied Kingdom' in 2016 and 'Electric Music' in 2020, which were both timely, relevant, fiercely intelligent, and genuinely the band's best work to date.


INCA BABIES


Inca Babies were formed in Manchester's infamous Hulme district in 1982 by Bill Marten (bass) and Harry Stafford (guitar, later vocals). Their music was a raunchy death ray twang from a punk-trash, Americana perspective, also informed by the goth scene which was just starting then and genuinely exciting. The Inca's first single 'The Interior' secured them the first of four John Peel sessions recorded between 1984-87. With two number one slots in the Indie single chart and a top 5 album 'Rumble', the Incas soon began to find an audience abroad. Tours of mainland Europe included Germany, Holland, Belgium, France, Yugoslavia, Hungary, Austria and Scandinavia. Three further albums (This Train, Opium Den and Evil Hour) and six more singles were released. During this time popularity was not a problem but keeping personnel was, and while singers and drummers came and went, Bill and Harry, the backbone of the band who played every gig and appeared on every record, struggled to keep the integrity of the band alive. The end came when there were no more singers and no more drummers.


But then in 2006 came the 'Best of' compilation 'Plutonium', and the band reformed in 2007 with Gold Blade drummer Rob Haynes the new occupant behind the drum kit. Gigs at home and abroad followed and a new album was midway through being written when the band were hit with the shocking news of the death of bassist Bill Marten. The band was put on hold while they came to terms with this loss, but it was eventually decided to keep Bill's legacy alive by continuing and finishing off the album they had started writing. Their old friend and former A Witness bass player Vince Hunt joined and made his live debut in Warsaw, Poland in late 2008. The album 'Death Message Blues' was released in October 2010, and their first single for 25 years, 'My Sick Suburb', was released on 7' blue vinyl in April 2012, followed by the album 'Deep Dark Blue' later that year. For Record Store Day 2014, the band released the 4 track 12' EP 'Scatter' on clear vinyl and their most recent album 'The Stereo Plan' was released in September 2014.


The Incas have continued to gig occasionally when their schedules permit and interest in the band remains high, prompting the issue of an 80s set, 'Live at the Hacienda', by Smash records last year. The band have been recording during lockdown and have new material ready to go.