Inhaler Tickets
La [2] Apolo, Barcelona.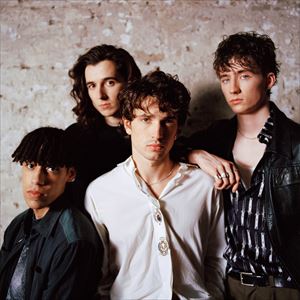 Under 16s must be accompanied by an adult. We cannot issue refunds to under 16s who are not accompanied by an adult.
More information about Inhaler tickets
"Los menores de 16 años tendrán acceso acompañados de su madre, padre o tutor legal autorizado".

Las entradas a la venta desde el 4 de junio 2021


Inhaler vuelve a Barcelona y Madrid en 2022, presentando su álbum debut 'It won't always be like this'
Tras haber lanzado 'Who's your money on' este mes de mayo, un himno indie-pop de impecable producción, Inhaler volverá a visitar nuestro país presentando su álbum debut 'It won't always be like this', que verá la luz el 9 de julio, con fechas en Barcelona el 12 de mayo de 2022, en La (2) Apolo, y el 13 del mismo mes en el Teatro Kapital de Madrid.

El cuarteto que conforma Inhaler, formado por Elijah Hewson (voz y guitarra), Josh Jenkinson (guitarra), Robert Keating (bajo) y Ryan McMahon (batería), ha consolidado un sonido único y reconocible, convirtiéndose en una banda de rock enérgica y emocionante a la par que emotiva y sensible.

Sus directos les hacen imprescindibles en festivales como el Neighborhood Weekender, TRNSMT, Truck Festival, o Boardmasters (donde tocaron junto a Noel Gallagher), además de haber actuado en ciudades de todo el mundo, como San Francisco, Londres o Madrid. Inhaler consigue hacer magia sobre el escenario, y sumergirnos en una atmósfera única, a ritmo de hits como 'My Honest Face' o 'Fade Into You', y ahora con muchas más canciones y sorpresas que descubriremos con el esperado álbum debut.