Interpreting History Conference
Alexandra Palace Theatre, London.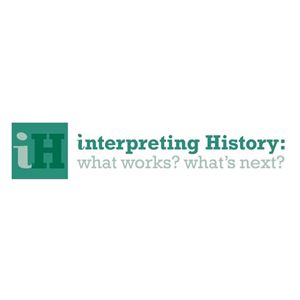 More information about Interpreting History Conference tickets
Delegate rates include access to the full programme, the exhibition, refreshments and buffet lunch.

Join us at Interpreting History: what works? what's next? a one-day conference at Alexandra Palace on 19 September curated by the England's Historic Cities consortium.

Games of Thrones, Horrible Histories, Assassins Creed, - history is being constantly reinvented and successfully reinterpreted for new generations on TV, in books and in games. So how should destinations and attractions that rely on interest in England's history and heritage evolve to ensure they adopt the most effective and appreciated techniques and technologies whilst remaining authentic and accessible?

Our host for the day will be Dr Jonathan Foyle, architectural historian and self-confessed "historic buildings obsessive" whose TV appearances uncover those stories that makes history relevant to today's audiences. Jonathan will be joined by a raft of UK and international speakers from leading visitor attractions, tourist boards, heritage bodies, and companies which are currently leading the agenda in digital and interpretation innovation.

So, why not save the date in your diary now!
Alongside the conference, there will be an exhibition to allow participants to see demonstrations of or to experience for themselves new interpretive technologies and to discuss in depth with their developers. And there will also be an opportunity for everyone to experience the £27m renovation of the Theatre and East Court at Alexandra Palace, this wonderful Victorian landmark.