Iona Fyfe with Aiden Moodie
St Mary's A Creative Space, Chester.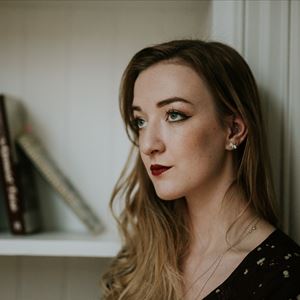 More information about Iona Fyfe with Aiden Moodie tickets
Aberdeenshire folksinger, Iona Fyfe, has become one of Scotland's finest young ballad singers, rooted deeply in the singing traditions of the North East of Scotland. Winner of Scots Singer of the Year at the MG ALBA Scots Trad Music Awards 2018, Iona has been described as "one of the best Scotland has to offer." (Global-Music.de) With a number of high profile appearances under her belt, Iona, a mere 21 years of age, has spent 2018 performing in the UK, Poland, France, Germany, Austria, Italy, Switzerland and Canada and begun 2019 with a performance with the BBC Scottish Symphony Orchestra as part of the World Premiere of Disney Pixar's Brave in Concert at Glasgow Royal Concert Hall. Released in 2019, Dark Turn of Mind is Iona's first EP entirely in English and features six ballads and songs found in both Appalachia and Aberdeenshire and has been described as "a new interpretation to the country genre" – Maverick.
A sell-out show at Edinburgh Fringe Festival for two consecutive years, Iona was a finalist in the BBC Radio Scotland Young Traditional Musician of the Year and won the Molloy Award at Birmingham Irish Trad Fest. In 2018, Iona performed at Interceltique Festival De Lorient where she was described as "a Scottish folksinger, magical and charismatic" (Rolling Stone, France). She was nominated for "One to Watch" and "Best Live Performance" at the Sunday Herald Scottish Culture Awards 2018.
Live Video – The Tennessee Waltz: https://youtu.be/XSx6gjNMJ0M
Away From My Window album: https://spoti.fi/2IYa1cH
Live Video - Guise of Tough (Celtic Connections 2018):https://youtu.be/tRVHjc1qAUU
Banks of Inverurie [Official Video]: https://youtu.be/AnXDT--ibqM