Ipswich Town FC:Bobby Robson- More Than A Manager
Ipswich Town Football Club, Ipswich.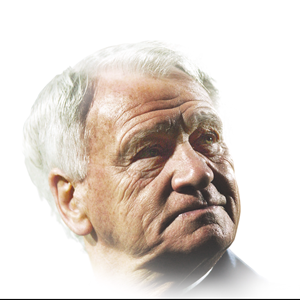 Only children over the age of 12 will be admitted to the Preview Screening
Children under the age of 14 must be accompanied by a paying adult
This event is for over 12s only - No refunds will be issued for under 12s.
More information about Ipswich Town FC:Bobby Robson- More Than A Manager tickets
Please note the doors will open at 7pm, with a Q&A at 8.15pm andthen the film at 8.45pm
As filming and recording may be carried out at the venue from time to time the ticket holder consents to being included in such films and recordings and the use, reproduction, storage, distribution and broadcasting of such films and recordings (including any copies made) without payment.
The Organiser reserve the right to refuse admission or to eject a ticket holder any person appearing to be intoxicated, under the influence of drugs, or otherwise behaving dangerously or inappropriately, for any other behaviour likely to cause damage, injury, nuisance and annoyance or for failure to comply with the reasonable request of the Organiser and also to conduct security searches to ensure the safety of patrons.
Animals (with the exception of registered assistance guide dogs for the blind) are not admitted to the venue.
Neither the Organiser nor the venue operator will be responsible for any loss, damage, death or injury howsoever caused unless (i) the relevant party has breached its legal obligations; and (ii) such loss or damage is a direct and reasonably foreseeable result of the breach.
One person is admitted free of charge per wheelchair user or person whose disability necessitates a carer.
Notwithstanding these Terms and Conditions, Event tickets are issued subject also to the rules and regulations of the venue all of which will apply unless otherwise specified by the venue and, where applicable, the Organiser.
The relevant United Kingdom law will apply to these Terms and Conditions and the relevant courts of the United Kingdom will have exclusive jurisdiction in relation to the Terms and Conditions.