Jadu Heart
Brudenell Community Room, Leeds.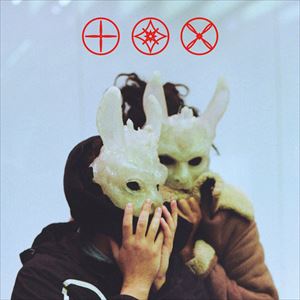 More information about Jadu Heart tickets
Jadu Heart announces UK and European tour
Including a show at London's Scala, March 12th 2020
Debut album 'Melt Away' out now
Following the release of their debut album, 'Melt Away', JaduHeart have announced a UK and European tour next year, including a show at London's Scala on March 12th.
Alongside the news of their tour, the duo have shared a five-minute documentary featuring clips of their day to day life, the history of who Jadu are and the making of their debut album 'Melt Away'. Allowing for a greater understanding behind one of the most unique and intriguing new bands to come out of the UK. An enigmatic alternative-pop duo from London and Huddersfield: a purposefully best-kept-secret who, even behind their masks, have acquired the sort of hardcore global following (50 million+ streams, immediately-sold-out shows at the likes of Bussey Building and Omeara).
Watch the full-length Jadu Heart film here
'Melt Away' is a record that follows their semi-fictional characters of Dina and Faro on the next chapter of their dizzyingly-detailed saga. Yet like the great concept albums, they are drawn to – 'Ziggy Stardust', 'Sgt. Pepper…', 'Tommy' – at its dark heart 'Melt Away' is just as much about the modern British experience. Co-produced alongside Guy Sigsworth (Bjork, Robyn, Imogen Heap), songs across the album variously tackle everything from morality, drug culture and youthful alienation to loneliness, friendship, and those qualities which make monsters (and lovers) of us all.
As humans, Jadu Heart are a deeply positive span of paradoxical British culture - southerner/northerner, girl/boy, black/white, scientist/poet, city/country. At their shared home in Camden you're as likely to find a dozen 3-D printed masks or a totem pole made by Alex's sculptor parents as you are a fantasy painting from a homeless friend of Diva's artist father (who formed the artwork behind 'Melt Away'). And as much as their debut album marks the next chapter in the stories of their alter-ego, it's the lens of storytelling and disguise has finally allowed the strange but beautiful duo of Jadu Heart to truly be themselves. Claws and all.