Jamside Up featuring 'Timeless' Tim Hain Tickets
Eel Pie Club, Twickenham.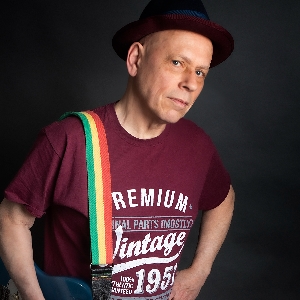 More information about Jamside Up featuring 'Timeless' Tim Hain tickets
Chris Kimsey, Record Producer for the Rolling Stones has described Tim Hain as "the Van Morrison of Bleggae".
Bleggae is Tim's famous combination of Blues and Reggae, with an African twist.
Jamside up will be playing Bleggae, together with some Peter Green covers, some blues plus Tim's original songs.
(Timeless) Tim Hain (on guitar and vocals) will be joined by Alan Glen (Yardbirds, Nine Below Zero) on harmonica, Tamsay Omar on drums and Swaby on bass.
When Tim opened solo for the legendary Geno Washington at the Eel Pie Club, Geno described him as "the best I've seen in 10 years".