Jessica Moss Tickets
The Rose Hill, Brighton.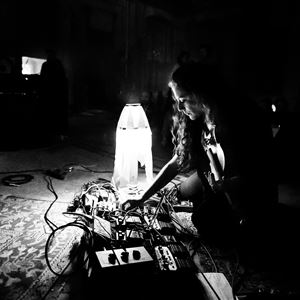 More information about Jessica Moss tickets
Montreal violinist, composer, and singer Jessica Moss has performed and recorded with a wide spectrum of ensembles over the past two decades. Best known for her fifteen-year tenure in political post-punk band Thee Silver Mt. Zion Memorial Orchestra, she was also a founding member of avant-klezmer group Black Ox Orkestar, recorded and toured with the Vic Chesnutt band for the two albums released on Constellation, and worked extensively with Carla Bozulich's Evangelista. She has also performed and recorded as a guest with many of Montreal's best-known artists, including Big|Brave on their acclaimed 2015 and 2017 releases on Southern Lord. She was featured in Jem Cohen's Empires of Tin project and joined members of Godspeed, Fugazi, White Magic and Dirty Three to perform the live score to Cohen's film We Have An Anchor in various locations in Europe and the USA.
In 2020 / 2021, Moss has been channelling her energy into multiple new compositions and worked on a variety of collaborations, and is currently hatching plans to involve ensemble playing into her dynamic performances.