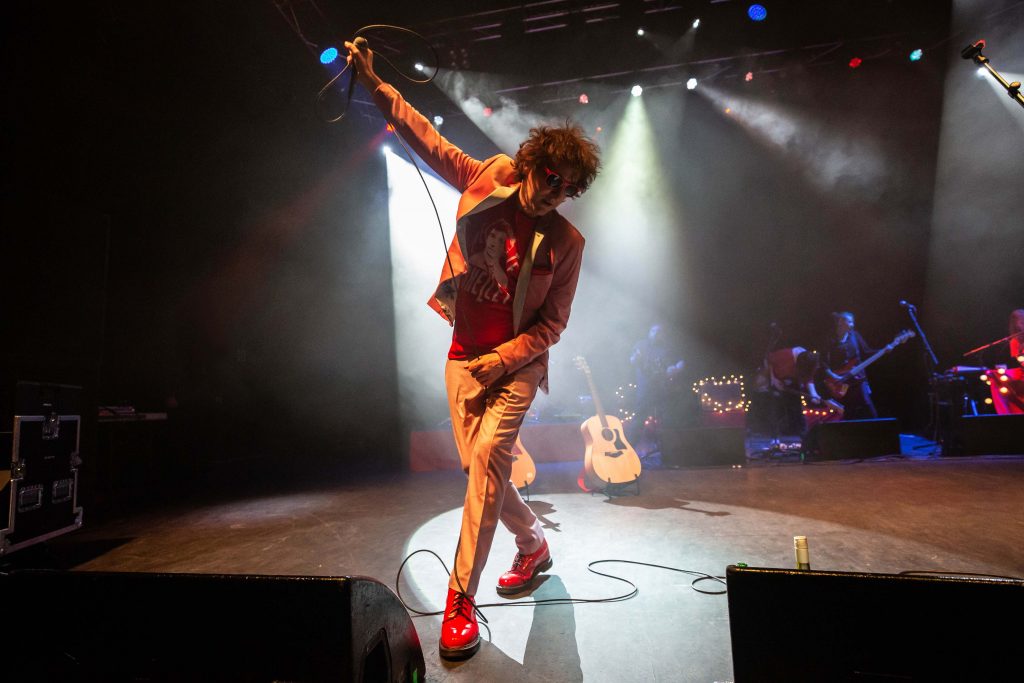 Old red boots is back.
As you may have seen from Jim Bob's hints on social media, he has been hard at work on a new album. His first new material since 2013! We can't say too much at this stage (other than it's a simply fantastic record). Details will be coming sometime in the spring.
What we can announce now though is that three special gigs to coincide with the album's August release will go on sale Friday 7th February. The shows will be at:
Friday August 21st Trades Club Hebden Bridge
Saturday August 22nd Summer Hall Edinburgh
Sunday August 23rd The Cluny Newcastle
Jim Bob will be backed by the amazing, five piece band, The Hoodrats. He will perform songs from the new album and other Jim Bob and Carter classics. And of course there'll be the glorious solo acoustic singalong where you'll get to belt out loads of USM hits and faves with Jim.
We expect these shows to sell out pretty quickly. If you aren't lucky enough to get a ticket we'll be announcing a couple of big Jim Bob spectacular and special shows for later in the year… but it is too early to talk about those just yet.