Joel Culpepper
The Hare And Hounds, Birmingham.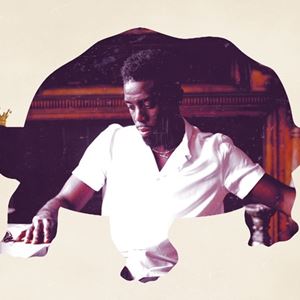 Hare & Hounds are pleased to welcome R&B singer songwriter Joel Culpepper to the venue on Wednesday 6th March.
More information about Joel Culpepper tickets
Weds 6th March
H&H Presents
Joel Culpepper
+ support
£10 Adv.
South East London artist Joel Culpepper is among a fresh crop of emerging acts breaking the mould. With a distinctive style inspired by British fashion and modern culture, Joel has been described as 'the UK's answer to Andre 3000 and Frank Ocean'. His EP 'Tortoise' represents a creative milestone in alt R&B singer and songwriter burgeoning career. It's title is inspired by the timeless and ever-apt tale of the 'Tortoise and the Hare', which speaks to Joel's own evolution, and journeys through di erent genres drifting from traditional 60's and 70's inspired R&B to contemporary electronic R&B and hip-hop, creating a signature 'retrofuturist' sound. A growing sense of anticipation surrounds Joel, with support from Gilles Peterson, Annie Mac and DJ Target, and his most recent release of 'Woman' via Colors reaching almost one million views in it's first month, he is championing individuality through music that's honest, real and unforgettable.