John Pope Quintet / Late Girl / Shapeshifters Tickets
Bobiks, Newcastle Upon Tyne.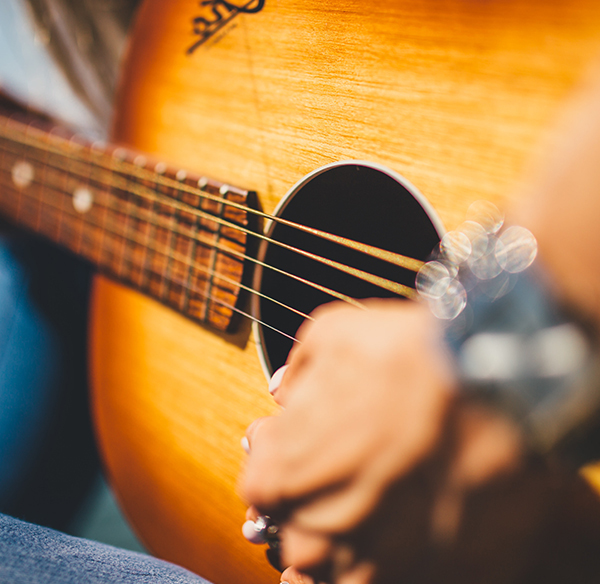 More information about John Pope Quintet / Late Girl / Shapeshifters tickets
Newcastle Festival of Jazz and Improvised Music 2023
Saturday 30th September 2023
John Pope Quintet + Late Girl + Shapeshifters
Bobiks at The Punch Bowl
Doors: 7.00pm
7.30pm - 8.10pm
Shapeshifters
Anna Chandler (Saxophone) / Sam Quintana (Double Bass) / Steve Hanley (Drums)
8.30pm - 9.00pm
Late Girl
Laura Stutter Garcia (Vocals and Electronics)
9.20pm - 10.10pm

John Pope Quintet
John Pope (Double Bass) / Faye MacCalman (Saxophone and Clarinet) / Graham Hardy (Trumpet and Flugelhorn) / Jamie Stockbridge (Saxophone) / Johnny Hunter (Drums)

Bobiks at The Punch Bowl
125 Jesmond Rd, Jesmond, Newcastle upon Tyne, NE2 1JY
0191 239 9566
Age Restrictions | Accessibility | Travel
Age Restrictions: 16+ (under 18's accompanied by an adult).
Accessibility: Bobiks is an upstairs performance space preceded by 25 stairs and therefore unaccessible for wheelchair users.
Travel: Jesmond Metro located half a mile from Bobiks at The Punch Bowl

(approximately 10 minutes walking time).
Cradlewell Bus Stops are less than 1000 ft from the venue which is visible from the stops
Bus numbers: 38 / 51 / 52 / 62 / 63 / 38 / 308 / 309.
There is limited street parking available near the venue
(Charges may apply).
DOWNLOAD THE DIGITAL FESTIVAL BROCHURE FOR FULL DETAILS: www.newcastlefestivalofjazzandimprovisedmusic.co.uk
TICKETS AVAILABLE VIA OUR PARTNERS AT JAZZ NORTH EAST:
www.seetickets.com/tour/jazz-north-east
www.facebook.com/newcastlefestivalofjazzandimprovisedmusic
Twitter: @NFOJAiM
newjazzandimprovisedmusic@posteo.net
ARTIST PROFILES
John Pope Quintet

John Pope (Double Bass)
Faye MacCalman (Saxophone and Clarinet)
Graham Hardy (Trumpet and Flugelhorn)
Jamie Stockbridge (Saxophone)
Johnny Hunter (Drums)

An all-star lineup of dynamic Northern musicians, this all-acoustic quintet is the primary working band of Newcastle bass player John Pope, one of the most compelling new voices in UK jazz.

Drawing on the history of 60s free jazz and hard bop, but with a modern sensibility grounded in the sounds of today's European scene, they play hard-grooving, anything-goes energy music that seeks to bring audiences together in a joyous racket.

Formed in 2016 to perform a tribute concert for the late Ornette Coleman for Jazz North East, this group quickly grew to become John's main project as a composer and bandleader. Taking inspiration from giants like Ornette, Mingus, Misha Mengelberg and the Art Ensemble of Chicago, plus a dash of DIY alternative rock attitude, their music has grown into a creative space all of its own; energetic, off-kilter, celebratory and full of rewards for the adventurous listener.

The quintet has performed across the nation, including sets at Gateshead International Jazz Festival at The Sage and Lancaster Jazz Festival, plus a successful tour across the North of England in 2019. The quintet were selected by Jazz North as Northern Line ambassador artists that same year, presenting them with a supportive platform to bring their music to audiences all over the North and beyond. Well received gigs at legendary venues such as Matt & Phreds (Manchester) and The Lescar (Sheffield) are testament to the awesome effect of hearing the Quintet in action.

The debut album from the group, 'Mixed with Glass', was released January 2021, on the New Jazz and Improvised Music Recordings label. Called "a big-hearted debut from a band to watch out for" (Jazzwise), the album features an entirely original set of compositions, spanning the full range of sounds and emotional spaces the band have explored after years of playing and learning together.

In 2023 John convened the band to record the long-awaited follow-up album, with support from Help Musicians via a Peter Whittingham Jazz Award. Recorded live at legendary North East space the Star & Shadow Cinema this new album is due for release in late 2023.

"Irresistible joie de vivre" - Kevin Le Gendre (Jazzwise)
"..an almost perfect balance between composition and improvisation...between form and freedom" - The Jazz Mann
www.johnpope.bandcamp.com/album/mixed-with-glass
Late Girl
Laura Stutter Garcia (Vocals and Electronics)
Having recently finished an artist residency at Sage, Late Girl continues performing an evocative electronic improvisation with live vocal processing, crafting hyper-saturated yet melding soundscapes that leave the listener somewhat both stunned and at peace.

"poetic polemics and a sly sense of humour to craft an intelligent and distinctly modern form of experimental pop" - NARC Magazine.

"a fearsomely intense set by the Newcastle-based Spanish singer-producer Laura "Late Girl" Stutter García which evokes minimalist composition, early grime and Björk all at once" - The Guardian

Shapeshifters
Anna Chandler (Alto Saxophone)
Sam Quintana (Bass)
Steve Hanley (Drums)
Shapeshifters - a contemporary jazz trio consisting of three collaborators: Anna Chandler, Sam Quintana and Steve Hanley. Grounded in the tradition, the trio combine influences from the likes of Mingus, Fly Trio and the Tristano School.

The ethos of the band is to embrace the spontaneity and openness gifted by the line-up, morphing in direction at the flick of a switch and constantly challenging improvisation fearlessly and unapologetically.

What began as just an ensemble, for rehearsing ideas and sketches, very quickly turned into an original project inspired by what the band had explored and developed.

The debut album 'Shapeshifters' was released in January 2021 during the pandemic. This included snippets from some streamed events, as well as some specifically created video performances. The broadcast was made in conjunction with the label 'NewJazz Records' and included an interview with the label executive.

The album has a raft of acclaimed reviews and the title track has been selected and showcased on multiple Spotify playlists, raising the profile of the trio, during a time when the pandemic made it more challenging to promote the band through the traditional touring circuit.

Performing a mix of original material and unique re-workings of the standards repertoire, the group produces a coherent narrative whilst still keeping you on your toes, unsure as to what might happen next.

www.newjazzrecords.bandcamp.com/album/shapeshifters