Joshua Burnell & Band Tickets
The Winchester Gate, Salisbury.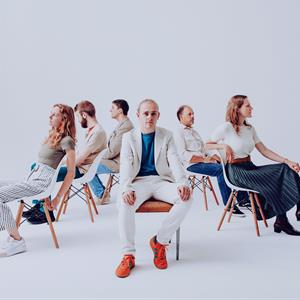 This event is standing only.
More information about Joshua Burnell & Band tickets
Revamped with a new sound, look and album, Joshua and his incredible band eagerly return to the stage.
Having cut his teeth playing the folk festivals of the UK and releasing two albums of traditional songs, Joshua now returns to his original songwriting, exploring themes from traditional folk fused with his dynamic brand of retro pop-infused folk.

Joshua's latest album, Flowers Where The Horses Sleep, is inspired by the lives of people both past and present and explores humankind's remarkable ability to find beauty, even in the ugliest of times; an ability as relevant now as ever.

With music ranging from stomping, acoustic sing-alongs, Bowie-esque music hall epics, and alt-pop singles - whilst keeping a sharp focus on the traditional themes - Joshua is fast carving out his own unique corner of the genre.