JULIE KJÆR 3 + ALEXANDER HAWKINS
Literary and Philosophical Society, Tyne And Wear.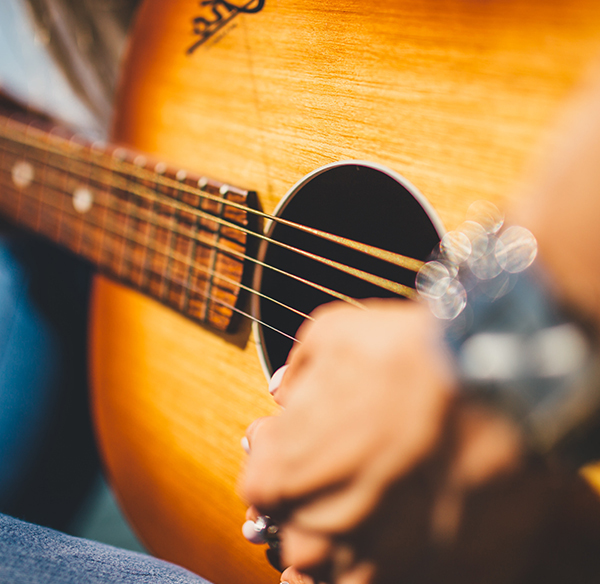 14+ only. 14s to 18s must be accompanied by an adult. No refunds will be given for incorrectly booked tickets.
More information about JULIE KJÆR 3 + ALEXANDER HAWKINS tickets
FESTIVAL UPDATE
We are sad to announce that Julie Kjær 3 have unfortunately had to cancel their appearance at this years 'Newcastle Festival of Jazz and Improvised Music' due to unforeseen circumstances. We do hope however that we will be able to bring them to Newcastle at some point in the future and wish them all the best.
What we are pleased to announce however is that due to popular demand Evan Parkers Solo performance in Ouseburn's Victoria Tunnel has now sold out. So we have now offered the open slot on Sunday evening for a second performance from Evan where he will be joined by Alexander Hawkins on Piano, John Pope on Bass and Paul Hession on Percussion. This will be a world premier for this Quartet conceived especially for the festival and an absolutely fantastic way to round off the weekend. Alexander Hawkins will still also be playing a solo set prior to the band.
All original tickets purchased still remain valid although refunds can be issued if requested through info@jazznorthest.com (although we seriously doubt anyone will want to miss this!)
Tickets are On Sale now and with one concert already now sold out we do recommend advance booking...
www.facebook.com/events/360042198034706
EVAN PARKER / ALEXANDER HAWKINS / JOHN POPE / PAUL HESSION
Sunday 6th October 2019
Doors 7.00pm (music starts 7.30pm)
The Literary and Philosophical Society - Newcastle
£12 / £10 Concessions

ALEXANDER HAWKINS
(Solo Piano)
Alexander Hawkins is widely recognised as one of the UK's most innovative and imaginative pianists and composers. Alexander is self-taught with a great love and deep knowledge of the jazz tradition which he brings, along with classical references, to his compositions and improvisations.
In February 2019 he released his second solo album, 'Iron into Wind', on the prestigious Intakt label.

Along with his solo performances, he works in a vast array of creative contexts including leading and composing for his Quartet and Ensemble; in duo with South African Drum legend Louis Moholo-Moholo and in Moholo's Blokes; along with his duos with Evan Parker, John Surman, and Sofia Jernberg, and in projects with contemporary leaders - Joe McPhee, Anthony Braxton, Marshall Allen and Ethio-jazz pioneer Mulatu Astatke.
"… the ten most fantastic fingers of today's English jazz, those of pianist Alexander Hawkins" - Giornale Della Musica
"Oxford, UK native Alexander Hawkins continues to chart a course that will inevitably place him in the creative category of pianist / composers of the caliber of Cecil Taylor and Andrew Hill" - All About Jazz
"…Hawkins is a really vital link in a long historical chain, and his ability to sculpt his own language from a deeply rooted creative bedrock is compelling" - Jazzwise
www.alexanderhawkinsmusic.com
EVAN PARKER / ALEXANDER HAWKINS / JOHN POPE / PAUL HESSION
Evan Parker (Saxes) / Alexander Hawkins (Piano) / John Pope (Bass) / Paul Hession (Percussion)
What an absolutely brilliant Quartet conceived especially for this years festival and another world premier. It's a great pleasure to welcome Evan Parker for a second performance at this years festival, and whilst he has an established Duo with Pianist Alexander Hawkins this is a fascinating opportunity to see them hook up with renowned Percussionist Paul Hession and Tyne and Wear's John Pope on Bass who is increasingly making a name for himself on the international scene. Paul and John played a blinding pure free jazz set alongside Joe McPhee at the 2018 edition of NFOJAIM so it's a delight to welcome them back in support of the legendary godfather of British free jazz Evan Parker.
This concert is presented by Jazz North East and The Lit and Phil in association with Newcastle Festival of Jazz and Improvised Music.

VENUE
The Literary and Philosophical Society
23 Westgate Road, Newcastle Upon Tyne, NE1 1SE
Contact: 0191 232 0192 / library@litandphil.org.uk
Accessibility: Partly accessible for wheelchair users, contact venue for details
Travel: Any Bus and Metro to Central Station
14+ with under 18's accompanied by an adult but please do contact the venue for full details regarding younger ages and for any further queries regarding accessibility.

TICKETS
Reflex CD (Nun Street - Newcastle) 0191 260 3246
www.seetickets.com / info@jazznortheast.com
Admission is generally possible through payment on the door subject to venue capacity
Our concessionary rate is available to MU / NUS / OAP / Benefits
https://www.seetickets.com/event/julie-kj-r-3-alexander-hawkins/literary-and-philosophical-society/1404142

FACEBOOK
www.facebook.com/events/360042198034706