Juniore Tickets
Gorilla, Manchester.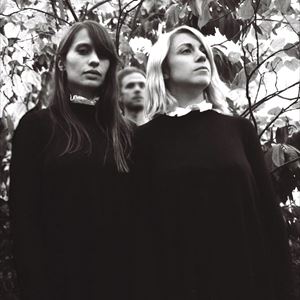 This event is for 18 and over - No refunds will be issued for under 18s.
More information about Juniore tickets
The "yéyé noir" of Juniore has always been rooted in the cinematic as much as the musical. The Paris outfit's blending of 1960s French pop, hazy psychedelia, seamless pop, surf grooves and lush orchestration feels as intertwined with big screen aesthetics as greatly as it does being found in the grooves of vinyl. So it makes perfect sense that the band would sooner or later find themselves appearing on more film and TV soundtracks, including the universally lauded drama Killing Eve.
It marks a period of continuous upward trajectory and forward momentum for the band who, since the release of their acclaimed 2018 album Magnifique, have been exposed to more people all over the world via stages, screens and the airwaves (Panique was A Listed on BBC 6 Music – a first for a French speaking band). From playing huge venues to thousands of people opening for the likes of the Dandy Warhols, to "corners of dive bars with duct tape holding the stage together" the band have been solidifying their sound, approach and relationship by playing extensively. "We've become more connected and better musicians," Says the band's songwriter and singer Anna-Jean. "I think the new songs are full of that wonderful conversation we have with each other on stage."
While that cross-pollination between sultry, sophisticated pop and good-time energy and vibrancy is certainly present, there's also a wealth of other touching points that underpin the record. So much so that Anna-Jean says of the themes that run through the album: "It's a mix of everything we have loved and watched and felt in the last few years. It's like a laboratory of feelings – not really my or our feelings but more universal feelings and emotions – it's like a nonsensical Frankenstein's laboratory." However, as fun as this record is, much like its predecessor, there's an underlying lyrical message that remains a key part of the band's identity as they push forward equality-based principles. "It's the same as we've been trying to state since the beginning," Anna-Jean suggests. "The importance of being independent, of counterculture, humour and poetry. Of not taking ourselves seriously but being very serious about it and fighting against sexism, ageism, racism, consumerism – all the worthwhile fights."
www.facebook.com/heyjuniore
www.heyjuniore.bandcamp.com
www.instagram.com/heyjuniore
www.twitter.com/heyjuniore