Justin Nozuka
Northumbria institute 2, Newcastle.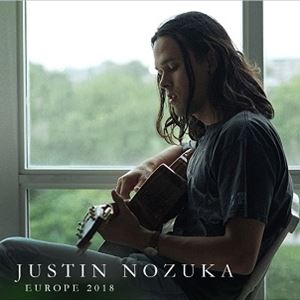 Under 14s must be accompanied by an adult. We cannot issue refunds to under 14s who are not accompanied by an adult.
More information about Justin Nozuka tickets
Justin Nozuka began writing his own songs at the age of 12 and
released his debut album 'Holly' (in 2007) when he was just 17 years
old. Critical acclaim ensued and so did global touring. Since then he
has won an NRJ Award (France) for his song "Heartless" and has
competed for numerous Juno awards (Canada), including one in the
same category as Neil Young! On stage he has supported many world
renowned artists including Stevie Wonder, Mary J. Blige, John Mayer
and Jason Mraz. He has performed on The Late Show with David
Letterman, Jimmy Kimmel Live, Canada AM, Paul de Leeuw, the CBS
Early Show and Good Morning America.
The first installment, "High Tide" is part of a three-part series that will
culminate in a full album. "High Tide" features the single "All I Need"
and is available now on all streaming platforms. Installment number
two "Low Tide" will be released on February 16, 2018.