KA / Independent Venue Week 2022 Tickets
Hot Box Live Events, Chelmsford.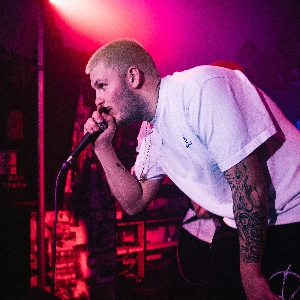 More information about KA / Independent Venue Week 2022 tickets
Join us tonight to hear KA perform some local hiphop. Straight out of CM2 KA is a rising Essex hip hop star. With 2 singles released so far receiving plenty of play join us for an exciting new act returning to hot box. The last show was a fast sell out so don't delay on tickets.
KA is an exciting new hip hop act, rapping over unique beats creating a brand new sound. KA started making music just 2 short years ago and is already making a name for himself on the local scene. KA is 22 years old and hails from the city of Chelmsford in Essex and is currently attending BIMM university in London studying music business. Since his first release back in 2019 KA has come a long way and is really starting to find his own unique style and attracting attention from many in the local scene.
The lyrics talk of the usual subjects found in any rappers armoury but if you listen carefully and read between the lines you quickly realise there's more to these words than just bragging about money and girls. KA's work is different ! Along with the usual stuff there's more, much more, the hooks are more infectious than Covid19, you don't know its there, but you do know its living in your head! KA tackles difficult subjects in his lyrics that others might move away from. The word play used is sophisticated and well woven like a quality garm, you know! it just feels right . Delivering his words in a hard but calm way, with every lyric being spat at you with cut glass precision and accuracy and then spread all over laid back beats with instrumentation usually only found in the jazz archives. But it works, and it works well.
When asked about his influences KA reminisced about the music he heard growing up, and told of a diverse selection from Amy Winehouse to Johnny cash, Paul Weller and the Jam, Biggie and Eminem and so much more. SKA and Reggae also being firm favourites. KA is painting pictures with his very honest thought provoking music working hard to be where he deserves, at the top of his game.

KA LINKS / INSTAGRAM / SPOTIFY / YOUTUBE CHANNEL /