Kanda Bongo Man + Volta45 New Years Eve Party Tickets
Nells, London.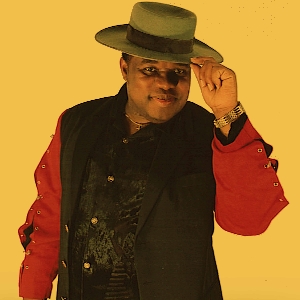 3 North End Crescent,
West Kensington,
London
W14 8TG
Nearest Tube -West Kensington (3mins)
Bus -74, 190, 430, N74 & N97
More information about Kanda Bongo Man + Volta45 New Years Eve Party tickets
Kanda Bongo Man is one of the biggest stars in world music and one of the leading exponents of Africa, Kanda revolutionised the Congolese favourite music of soukous after parting with Orchestra Belle Mambo to take up a solo career in Paris in 1979.He is most famous for his structural changes he implemented to soukous music with mesmerizing guitar solos that gave birth to the famous" KWASA KWASA" DANCE

Championed by John Peel and Andy Kershaw in the late 80s, Kanda played a key role in introducing African and world music to the mainstream. Now with a huge and loyal fan base, his music still receives regular airplay on stations including BBC Radio 3 and Radio 6 Music.


Volta45 (Bernard Johnson-Tackie) is a Ghanaian born, London based record collector, DJ, writer, archivist and creative head of the The Goldenstool Project. He travels the world digging for records which would have been otherwise forgotten in time. His musical style is heavily influenced by Jazz, and is very percussive; playing a distinctive mix of afro funk, jazz, highlife and African influenced sounds from South America and beyond, making him one of the most sought after DJs on the afro scene in London.

His 'Doin Our Own Thing' nights, in the East End of London, are legendary, and he has also been a regular on the European and UK music festival scene. He has over the lockdown period curated a 5-part podcast documenting the history of Highlife music from 1920 to present. The podcast was recently featured in SongLines Magazine and Music in Africa (Paris).

Volta45 has collaborated with various bands and record labels, notably Soundway Records (Konkoma), Kalita Records, Yaaba Funk, Fofoulah (offshoot of Outhouse Ruhabi), Hewale Soundz (Ghana) to name but a few. He is currently working with a Ghanaian jazz outfit whose single will be out on his GoldenStool label imprint later on this year.