Kenny Thomas Tickets
Boisdale Of Canary Wharf, London.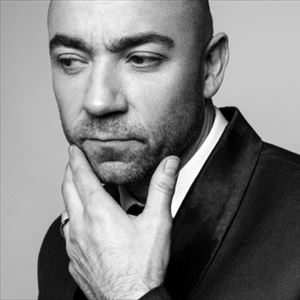 More information about Kenny Thomas tickets


Kenny Thomas is an English soul singer who had a successful solo career in the 1990s with eight UK Top 40 singles and two UK Top Ten albums.

Kenny's breakthrough came in 1991 with his debut hit "Outstanding", a cover of a Gap Band song, which went to number 12 in the UK Singles Chart.

Kenny succeeded in having three singles in the UK chart that year including his biggest hit in July "Thinking About Your Love", which peaked at number four and stayed on the chart for 13 weeks, and "Best of You", which peaked at number 11 and was in the chart for 7 weeks. Kenny's debut album Voices (1991) reached number three in the UK Albums Chart and selling over 300,000 copies.

At the annual BRIT Awards in February 1992, Kenny was nominated for an award in two categories, Best British Male Vocalist and Best British Newcomer.

His second album Wait For Me, released in 1993, was produced by Ian Green and included contributions from Nu Colours and the Young Disciples and made number 10 in the UK Albums Chart. The lead single from the album, "Trippin' On Your Love", originally recorded by The Staple Singers, made number 17 in the UK Singles Chart.

In 2005, Kenny took part in the televised singing contest on ITV's Hit Me Baby One More Time. He was joined by other one time big pop stars including Shakin' Stevens and Shalamar.

In 2006, Kenny supported Level 42 on their Autumn 2006 tour of the UK.
*Please note your dining time is 7.00pm (Excluding lounge tickets) - if you wish to change this to an earlier or later dining time please contact our reception team after you have purchased your tickets on 0207 715 5818 or email reception@boisdale-cw.co.uk attaching your ticket.
ABOUT THE VENUE:
ABOUT THE VENUE:

Jools Holland, Boisdale's Patron of Music presents the best in jazz, blues and soul.
About the venue: https://youtu.be/SJhROJnoJLQ

Boisdale of Canary Wharf is a two-floor venue overlooking Cabot Square which comprises a restaurant, four private dining rooms, Oyster Bar & Grill and Cigar Terrace, the world's greatest Whisky Bar, and the best live music in the capital.

"London's number one jazz venue" Tatler
"Best Whisky Bar in the World" Whisky Magazine
"A carnivore's dream" Evening Standard
"Aged steaks are deemed incredible" Square Meal
"The world's most individualistic style bar & restaurant" Hot Tickets

FOLLOW US:

Facebook: https://www.facebook.com/BoisdaleRestaurants
Twitter: https://twitter.com/boisdaleCW
Instagram: https://www.instagram.com/boisdale_uk/