Kings Of Lyon (Kings Of Leon Tribute) @ Kanteena Tickets
Kanteena, Lancaster.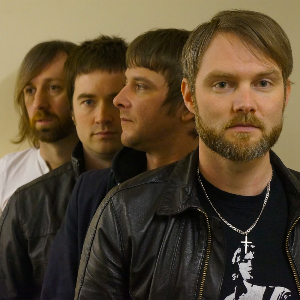 More information about Kings Of Lyon (Kings Of Leon Tribute) @ Kanteena tickets
Kings of Lyon exploded onto the scene at the beginning of 2009 and have been propelled to the top of the tribute ladder with panache and a youthful vibrancy that secured them an O2 Academy headline tour that lead straight into their first European tour. A string of festival dates followed throughout Europe, the Middle East and the UK with sell-out shows in the country's foremost music venues from Ireland to the Channel Islands along with high accolade in Q Magazine and a massive UK following.
Now they're going to explode onto our Kanteena main stage. You ready ?
What makes Kings of Lyon so special is that they have a wealth of experience though still young; they have a great sound, which they have worked on for years, and are fortunate to have the look as well with an exciting live set encompassing all the hits and fans' favourites from Kings of Leon's seven studio albums.
Kings of Lyon are the most astounding, vibrant tribute to Kings of Leon, playing an inspired and often surprising collection of Kings of Leon tracks with an energy and quality which, has already gained them a massive, enviable reputation. You do not want to miss this!