Kira Kira
Literary and Philosophical Society, Tyne And Wear.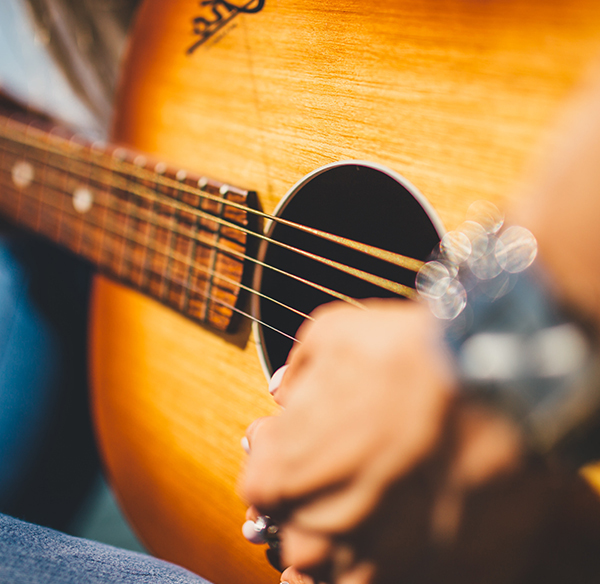 14s - 18s must be accompanied by an adult. No refunds will be given for incorrectly booked tickets.
More information about Kira Kira tickets
KIRA KIRA
Friday 29th May 8.00pm (doors 7.30pm)
The Literary and Philosophical Society - Newcastle
£10 / £8 Concessions

KIRA KIRA
Alister Spence (Keyboards) / Satoko Fujii (Piano) / Natsuki Tamura (Trumpet) / Peter Orins (Drums)
Explosive and beautiful, Kira Kira is a project formed by acclaimed improvisers and composers Satoko Fujii (JP), Natsuki Tamura (JP) and Alister Spence (AUS). For this performance they will be joined by French drummer, Peter Orins. Fujii, Tamura and Spence have performed together regularly in duo, trio, quartet and large ensemble settings since 2008, when Satoko Fujii Quartet and Spence's trio shared the stage at the Tokyo International Jazz Festival. Kira Kira's first performance was at the Melbourne International Jazz Festival 2017 with Tony Buck drums on drums. Their debut album Bright Force (Libra Records) was recorded at Knuttelhouse in Tokyo in September 2017, featuring extraordinary Japanese drummer Ittetsu Takemura, and has received consistently strong reviews world-wide.
'An absolute triumph…incredibly successful collectivism and mutual awareness of the creative process' - Roger Mitchell (AusJazz)
'Kira Kira weights layer upon layer of sound until it approaches a breaking point that never quite materializes. Instead, the music finds its way to someplace near perpetuity and how it gets there is never obvious. It's awe-inspiring music.' - Karl Ackermann (All About Jazz)

Satoko Fujii
Critics and fans alike hail pianist and composer Satoko Fujii as one of the most original voices in jazz today. In concert and on more than 80 albums as a leader or co-leader, she synthesizes jazz, contemporary classical, avant-rock and Japanese folk music into an innovative music instantly recognizable as hers alone. Over the years, Fujii has led some of the most consistently creative ensembles in modern improvised music, including the ma-do quartet, the Min-Yoh Ensemble, and an electrifying avant-rock quartet featuring drummer Tatsuya Yoshida of The Ruins.
'One of the most original pianists in free jazz' - Steve Greenlee (Boston Globe)
'She could be the most important creative musician of our time' - Michael Nastos (allmusic)
www.satokofujii.com

Natsuki Tamura
Japanese trumpeter and composer Natsuki Tamura is internationally recognized for a unique musical vocabulary that blends extended techniques with jazz lyricism.
'Natsuki Tamura's trumpet has some of the stark, melancholy lyricism of Miles, the bristling rage of late 60s Freddie Hubbard and a dollop of the extended techniques of W. Leo Smith and Lester Bowie' - Mark Keresman (JazzReview.com)
'You'll never fit trumpeter Natsuki Tamura into any pre-fab category, he creates his own, then pulls you into them with him'- Dan McClenaghan (All About Jazz)
www.natsukitamura.com

Alister Spence
Pianist and composer Alister Spence is one of the most creative forces in jazz and improvised music in Australia. The Alister Spence Trio has enjoyed critical acclaim, being nominated twice for Best Australian Jazz Album at the ARIA Awards (2004 / 2007). Their 7th release, Not Everything but Enough was voted in 'Top 10 Jazz Albums 2017' in Music Magazine, Japan, and received 'Honorary Mention, Best of 2017' in the New York City Jazz Record.
'Spence is one of the most original, creative pianists working today' - Eyal Hareuveni (Salt-Peanuts)
'Spence has that priceless gift of always leaving you wanting more' - Stuart Nicholson (Jazzwise Magazine)
www.alisterspence.com

Peter Orins
French drummer, composer Peter Orins has collaborated with Satoko Fujii since 2010, when they formed the French-Japanese quartet 'Kaze' with trumpeters Natsuki Tamura (JP) and Christian Provost (FR). Kaze has released 3 CDs and toured in Japan, Israel, Germany, France, USA and Canada. Orins has also performed with the Satoko Fujii Orchestra Berlin and in numerous concerts with Fujii in the US and Japan. Based in Lille, he performs with the free-improv trio TOC, Cirum collective and Circum Grand Orchestra, is artistic director of the Muzzix collective and also leads the record company Circum-Disc. In 2019, he released his second solo album Happened by Accident.
www.peterorins.com

VENUE
The Literary and Philosophical Society
23 Westgate Road, Newcastle Upon Tyne, NE1 1SE
Contact: 0191 232 0192 / library@litandphil.org.uk
Accessibility: Partly accessible for wheelchair users, contact venue for details
Travel: Any Bus and Metro to Central Station
All of our concerts are 14+ with under 18's accompanied by an adult but please do contact the venue for full details regarding younger ages and for any further queries regarding accessibility.

TICKETS
Reflex CD (Nun Street - Newcastle) 0191 260 3246
www.seetickets.com / info@jazznortheast.com
Admission is generally possible through payment on the door subject to venue capacity / Advance booking may be subject to booking fees
Our concessionary rate is available to MU / NUS / OAP / Benefits

ONLINE TICKETS
www.seetickets.com/tour/jazz-north-east

FACEBOOK
www.facebook.com/jazznortheast

JAZZ NORTH EAST
Established in 1966 Jazz North East is the oldest grant-supported jazz promoting body in the UK and a leading specialist promoter of improvised music from around the world. Join our email list to stay in touch with our forthcoming concerts and workshops by messaging us at info@jazznortheast.com
www.jazznortheast.com