Kit Trigg Tickets
The Boileroom, Guildford.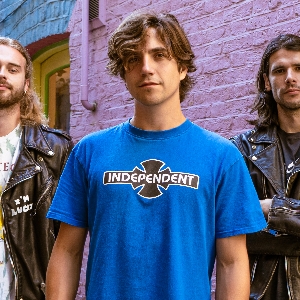 More information about Kit Trigg tickets
Kit Trigg are returning to venues this
autumn to play the venues they sold out on their previous
"Making It"
tour in Spring and also playing new territories.
Kit Trigg is a Rock artist from the United Kingdom. Their live shows are off the chain, often stage diving and crowdsurfing in an audience singing back Kits songs. Their sound is Rocky, Bluesy and Wild, showing their influence from bands such as Aerosmith, Nirvana and The Jimi Hendrix Experience. The band started generating an extremely loyal fanbase which has grown almost by magic and within months of starting conceived radio play whilst Kit was still at school on BBC Radio One, BBC London, Absolute Radio and many more. Their take on Classic Rock attracted the attention of live agents and bagged them support slots with Black Pistol Fire, Nick Oliveri, Bully and countless others. The excitement of Kit's Rock music scored them a once in a lifetime opportunity to play at the legendary Maida Vale studios, which only encouraged the band even more. Kit has featured in Guitarist magazine, Total Guitar and Guitar World Magazine from being endorsed by Laney Amplifications. Soon after he became championed by Thorpy FX and Winyard Guitars. The positive response to their debut album has earned them a wide platform to their follow up album in the making. This bands progress has allowed them to strengthen their fanbase internationally and due to their anthemic choruses… They have teamed up with Earache Records (Legendary Hard Rock and Metal Label) to start touring the U.K and further a field.