Langhorne Slim + special guests
Bush Hall, London.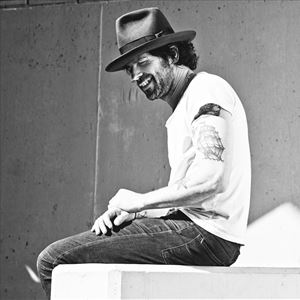 Under 18s must be accompanied by an adult. We cannot issue refunds to under 18s who are not accompanied by an adult.
More information about Langhorne Slim + special guests tickets
Lost At Last Vol. 1 is the sixth full-length album from Nashville's Langhorne Slim; throughout his career he has been defined by reflective songwriting and passionate delivery. Slim's last album cycle alone garnered him his third appearance on Conan O'Brien's late-night show, as well as a feature on CBS Saturday Morning, and the highest charting debut of his career. O'Brien, a personal fan of Slim stated, "After one listen, I became an instant, almost obsessive fan." Slim has consistently toured on his own, and has appeared on extensive worldwide runs throughout his career with artists such as The Lumineers, The Avett Brothers, Grace Potter & The Nocturnals, Gregory Alan Isakov, Josh Ritter, The Devil Makes Three, Sara Watkins, and more. He's also appeared on many festival stages, such as Bonnaroo, Newport Folk Festival, Outside Lands, Lollapalooza, and the Philadelphia Folk Festival.
Lost At Last Vol. 1 is a "step sideways" for Slim, "in order to take a step forward; one that would be very personal and raw…in the making of this record, I made a deal with myself to trust my own voice and vision more than I ever have before, and to go willingly wherever it led." Recorded over the span of around six months in New Orleans, Los Angeles, and Catskill, NY, and clocking in at about 34 minutes, it's a short but intense listening experience. The message of the record is defying you to unplug from our ever-increasingly online and interconnected world, and to find strength in our own instincts. These songs join in the rallying call for the wild ones in us all.
Don't forget, ticket holders can receive 10% off food for their table at our neighbourhood restaurant, Bush Hall Dining Rooms, two doors down from the venue. Please call 0208 749 0731 to reserve a table/ email eat@bushhalldining.co.uk, or just turn up and they will do their best to find you a spot.