Laura Pausini en Icónica Sevilla Fest 2023 Tickets
Plaza de España, Sevilla.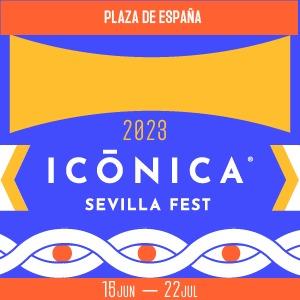 Para adquirir entradas de Movilidad Reducida debes dirigirte a
taquilla@iconicafest.com
Los menores de 16 años deberán ir acompañados por su tutor legal para acceder a cualquier espectáculo y llevar la autorización cumplimentada correctamente. Descarga la autorización de menores
aquí.
Under 16s must be accompanied by an adult. We cannot issue refunds to under 16s who are not accompanied by an adult.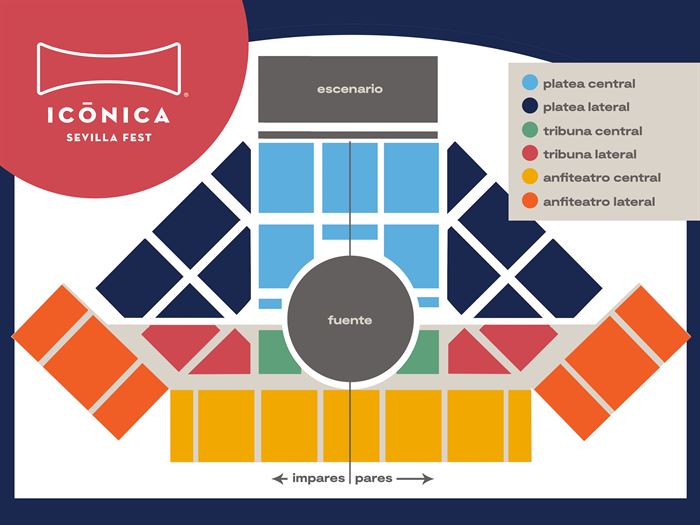 Where we provide a seating plan for events, every effort is made to show you correct information. Ho...
More information about Laura Pausini en Icónica Sevilla Fest 2023 tickets
LAURA PAUSINI CELEBRA SU 30 ANIVERSARIO EN ICÓNICA SEVILLA FEST

Laura Pausini celebrará los días 21 y 22 de julio su 30 aniversario sobre los escenarios, con dos conciertos únicos y extraordinarios, en la Plaza de España de Sevilla, siendo éstos el broche de oro de la III edición de Icónica Sevilla Fest. Se da además la circunstancia de que son 2 de los 4 únicos conciertos que la compositora italiana ofrecerá en este 2023 en todo el mundo.
2023 es el año de Laura Pausini. Han pasado treinta años desde que la victoria en el Festival de San Remo con la canción "La Solitudine/La Soledad" marcara el inicio del ascenso excepcional de la misma, así como el principio de una carrera sin precedentes. 30 años repletos de grandes éxitos, con más de trece discos publicados, 75 millones de copias vendidas en todo el mundo y decenas de premios nacionales e internacionales: un Grammy, cuatro Latin Grammy, un Globo de Oro y una nominación al Oscar.
Por todo ello, tres décadas después de aquel inicio, el icono musical italiano celebra este aniversario con dos únicos conciertos en todo el mundo, que tendrán lugar en dos emplazamientos extraordinarios: el de la Plaza de San Marcos de Venecia, y este de la Plaza de España de Sevilla.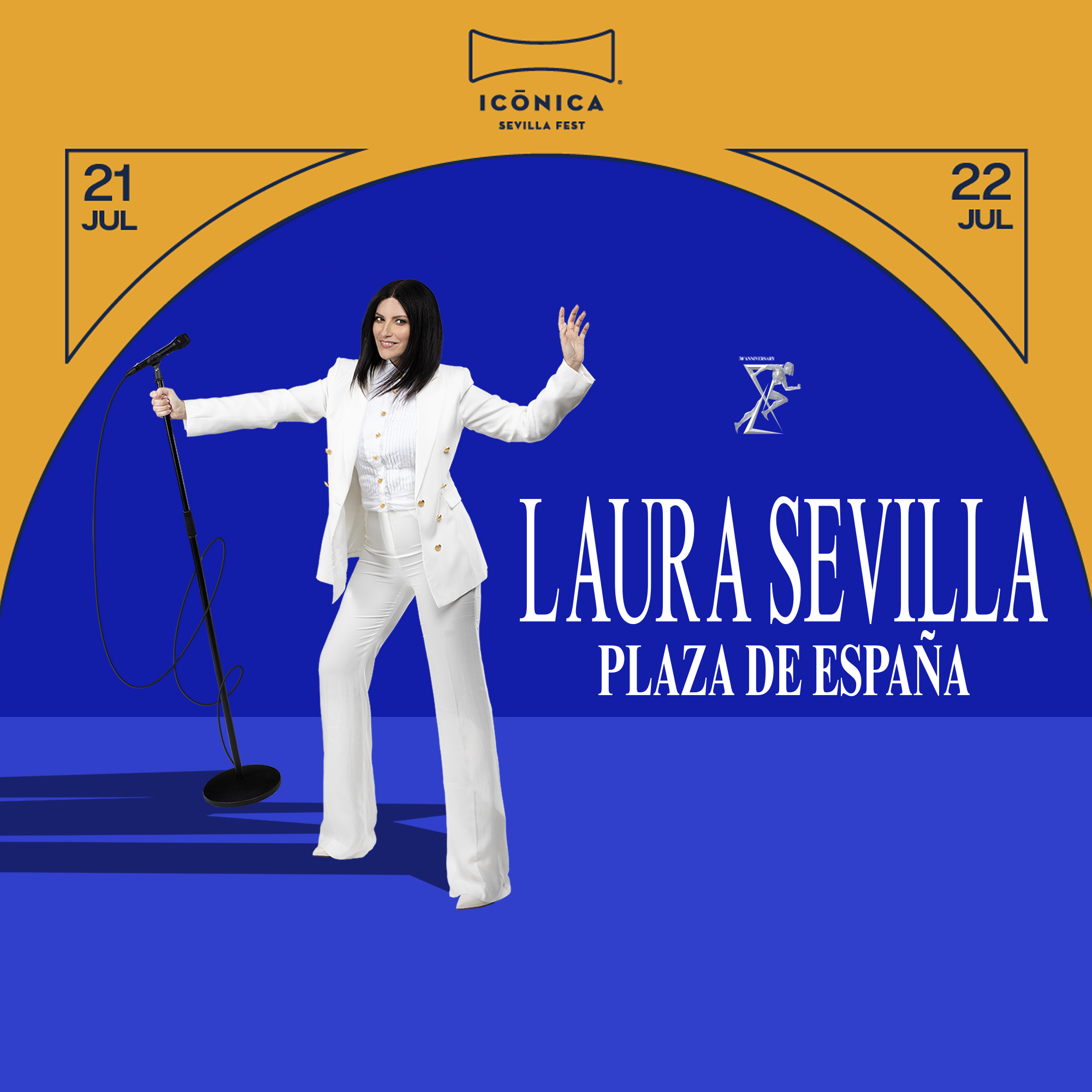 Icónica Sevilla Fest will celebrate its third edition in 2023, continuing the success of its first two events. The dates have yet to be confirmed, but what is certain is that a conglomerate of iconic pop, rock, electronic and jazz artists will be performing their best live performances on the impressive stage of Seville's Plaza de España.
Tickets on sale at See Tickets.