LEAF HOUND - 50th Anniversary Celebration Entradas
Eel Pie Club, Twickenham.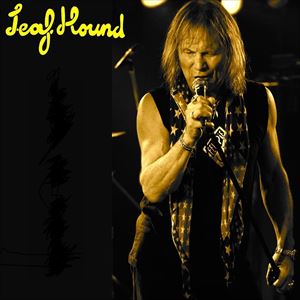 Más información sobre las entradas para LEAF HOUND - 50th Anniversary Celebration
Commemorating the 50 Year Anniversary of Leaf Hound, Repertoire Records are releasing a double CD celebration package of Leaf Hound's Growers of Mushroom and Unleashed albums, which will be followed later by coloured vinyls of both albums.

Led by original vocalist, Peter French (also of Atomic Rooster fame), Leaf Hound was a product of the SW London rock scene of the late '60s which spawned the likes of Free and other blues-rock acts, and their 1971 Decca Growers of Mushroom album has achieved massive cult status and has exchanged hands for a massive £11,000! It was voted the 'Number One most collectible album in Q Magazine. After Leaf Hound re-formed in 2004 Repertoire re-issued the Growers of Mushroom album and Leaf Hound recorded a new album titled Unleashed. Leaf Hound later followed with Live in Japan CD/DVD and Vinyl which was released 6 years ago. Repertoire Records will shortly be releasing a double CD of Growers of Mushroom and Unleashed, which will be followed later by vinyls of both albums to commemorate 50 years' celebration of Leaf Hound.
Peter's reputation as a potent lead vocalist also led him to a stint with Carmine Appice's US band, Cactus. Later in the '70s he served as frontman for the popular German act, Randy Pie before recording his acclaimed solo album, Ducks in Flight which featured Brian Robertson, Micky Moody and Kenney Jones. This album has also recently been re-released by Repertoire.
Peter French's vocals on Leaf Hound's song Freelance Fiend was the soundtrack to the Casio G-Shock Watches advert on cinemas worldwide, and his song, Too Many Rock n Roll Times, is featured in the Hollywood movie, Adolescence. Peter's voice was also featured on the theme song from TV's Life on Mars.

Leaf Hound's line-up is Pete French on vocals, Tom Smith on guitar, Peter Herbert on bass and Dominic French on drums.