Learn Fear Records EP Launch ft, LELO & more
Brudenell Social Club, Leeds.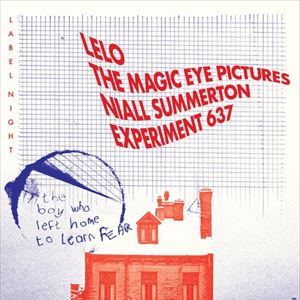 More information about Learn Fear Records EP Launch ft, LELO & more tickets
Born in the spring of 2019, the boy who left home to learn fear is a Bradford based record label and a collective of musicians, visual artists and filmmakers.

This event is their first label night and features the four artists appearing on the label's Learn Fear compilation EP (released on 22nd November on limited edition 'colour in colour' 12" vinyl).
LELO
LELO take the ethereal and breathy vocal stylings of dream pop and drape them across a much darker and angular framework. The drums pound and then dramatically stutter, keeping the listener on their toes. While the bass guitar roams freely from trunk to branch, it is the guitars and synths that keep pouring in the layers of delicate and sorrowful hooks.
THE MAGIC EYE PICTURES
By their own description, this is contrived melodic indie made by people who never go outside. Eclectically inspired but predictably samey, The Magic Eye Pictures are just trying to make catchy pop music about stuff going on in their lives.


NIALL SUMMERTON
Niall's soothing and beguiling indie-folk draws upon the great 1970's heroes of his musical upbringing. This is laid back bedroom pop with a hint of country twang that will have you dreaming of sipping a cool glass of lemonade on a warm summer's evening. His most recent single "Love Like Ours" is out now.


E X P E R I M E N T 6 3 7
E X P E R I M E N T 6 3 7 is the musical project of Alex and Dale Hinterland - two brothers who, due to a family divorce were separated for much of their younger lives. Recently reunited at a family funeral, they found that each of them had been creating music and E X P E R I M E N T 6 3 7 is the brothers finally bringing together their musical ideas.


EP VIDEO TRAILER HERE: https://youtu.be/X1XR8s1tQ1o