Letz Zep Tickets
O'Rileys Music Venue, Hull.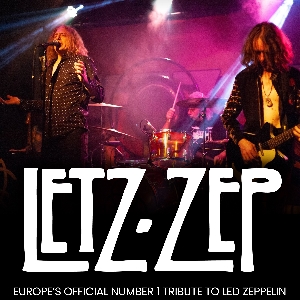 More information about Letz Zep tickets
''I walked in, I saw me''

That was the comment in Q magazine by Robert Plant himself on the Letz Zep gig he attended in London, he continued to say that it is like watching himself on stage! Robert also commented that the physical similarity between himself and Letz Zep vocalist Billy Kulke is 'Spooky'.

Letz Zep is formed by talented and respected musicians who are all true Zep fans with a strong musical pedigree. Its members have toured with artist such as Ozzy Osbourne, Roger Daltrey, Debbie Bonham, Guy Chambers, Steve Hackett, Dr Feelgood, Saxon and Uriah Heep, to name but a few.