Lisbee Stainton
Kingskerswell Parish Church, Newton Abbot.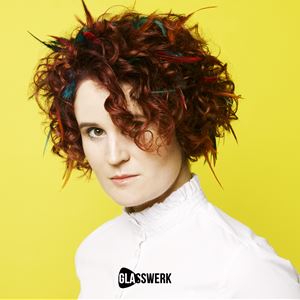 More information about Lisbee Stainton tickets
Due for an official release in early 2018, Lisbee Stainton made a stream of her album 'Lisbee LIVE' available on Spotify from 20th October regarding the new album, Stainton said, "I put together 'Lisbee LIVE' because I wanted to do something a bit different. I felt that to capture a selection of songs I've written, both old and new, in a stripped-back and almost vulnerable manner, would allow them not only to be heard in a similar way to how I approach performing my headline solo shows, but also to be heard as they were written. Listeners could perhaps hear them and discover them in a way they had never before."
Now based in London, Hampshire-born Stainton's career originally started in 2007 when she became the first unsigned artist to play London's O2 Arena. Soon after, BBC 6Music's Tom Robinson discovered Stainton' song 'Red', and his support subsequently led to Lisbee's music being playlisted by BBC Radio 2.
In addition to releasing five studio albums ('Firefly' (2006), 'Girl on an Unmade Bed' (2010), 'Go' (2011), 'Word Games' (2014) and 'Then Up' (2017), Stainton has also toured with notable artists such as Joan Armatrading, Paul Brady, Gretchen Peters, Paul Carrack and Seth Lakeman - the latter being so moved by Stainton's live performances that he invited her to join his band in 2012.
Nine of the eleven tracks on 'Lisbee LIVE' are versions of previously released songs from Stainton's studio albums. Of the two new songs, one was co-written with the aforementioned Tom Robinson. Stainton said, "I co-wrote 'Undertow' with Tom, which was intended to be a part of my latest studio album, 'Then Up', but sadly it didn't make the final track listing. In hindsight, though, this was a stroke of luck, because I think the song fits wonderfully as a part of 'Lisbee LIVE'."
Stainton named the album 'Lisbee LIVE' partly for the simplicity of the approach to its creation, but also as a small nudge and a wink to those of her fans who participate in her monthly online gigs via her Facebook page, which are called 'Lisbee LIVE':
"Every song on the album was recorded in one take, so what you're hearing is, quite simply, just me and my guitar. The 300 physical copies have been made with a view to giving my audience the opportunity to essentially 'take the gig home' at the end of the night; a show souvenir, if you will."
Stainton will be joined on stage for her November dates by fellow guitarist Jack Rutter, who first performed with Lisbee when they played together in Seth Lakeman's band.
Lisbee said, "I had so much fun touring my album 'Then Up' back in May, so I can't wait to play these dates. Jack Rutter and I work really well together on stage, and the new songs were definitely written to be played live, so it's a wonderful feeling to have the songs come alive around us. Performing in such intimate venues also allows for us to meet most of the audience, adding a personal dimension to each show. We'll see you there!"