Lloyd Cole - From Rattlesnake To Guess
Casa da Música - Sala Suggia, Porto.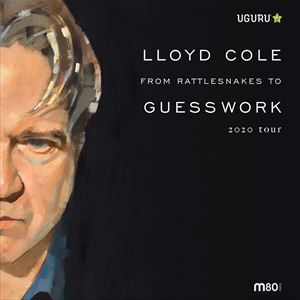 Where we provide a seating plan for events, every effort is made to show you correct information. Ho...
More information about Lloyd Cole - From Rattlesnake To Guess tickets
O concerto de Lloyd Cole primeiramente agendado para o dia 28 de Abril, na Casa da Musica, no Porto, foi remarcado para o dia 15 de Novembro.
Os bilhetes adquiridos para este espectáculo são válidos para a nova data.
Dada a situação extraordinária que envolve este adiamento, O IGAC ( Inspeção-Geral das Atividades Culturais), irá regular em breve a questão da devolução dos bilhetes e a forma como esse direito se aplicará. No entanto está já regulamentado que qualquer reembolso que venha a ser decretado só irá ser realizado em data posterior ao final do estado de emergência.


Lloyd Cole está de regresso a um país que tem sabido aplaudir a sua música desde sempre. Os clássicos que o compositor inglês assinou no início da carreira com os Commotions foram omnipresentes nas playlists das nossas rádios nos anos 80 e desde que se lançou a solo com um álbum homónimo em 1990, Cole nunca mais se manteve demasiado tempo afastado do nosso país, tendo por aqui estabelecido uma sólida reputação de palco.

Agora, além dos clássicos coleccionados nos últimos 35 anos de uma prolífica carreira que nos deu um dos melhores cancioneiros da pop — de "Lost Weekend" a "Brand New Friend" ou "No Blue Skies" — Lloyd Cole traz-nos um novo conjunto de canções que se reunem no seu 12o álbum a solo, Guesswork, que está prestes a ser editado. Neste álbum, com um carácter pop e de recorte electrónico que o aproxima de alguns dos terrenos percorridos, por exemplo, pelos Pet Shop Boys, Lloyd Cole reencontra velhos companheiros como Blair Cohen, dos Commotions, ou Fred Maher, baterista de elite que tocou, por exemplo, com Lou Reed.

Será, por todas as razões, um concerto especial, com as canções de sempre De um verdadeiro mestre das palavras e as de agora, aquelas em que reflete sobre o ponto da vida a que o tempo o trouxe. Diz ele: "Começo a pensar que a velhice pode ser bem mais divertida que a meia-idade porque, na verdade, que temos nós a perder?"


PROMOTOR: UGURU Produções Lda.