Logic Festival 4
Riverside Caravan Park, Swansea.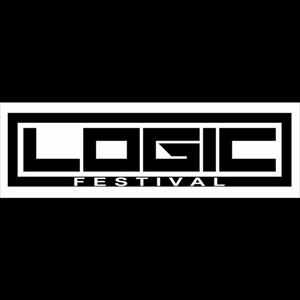 Group bookings / multiple tickets purchased MUST turn up together and ID provided.
This event is for over 18s only - No refunds will be issued for under 18s.
More information about Logic Festival 4 tickets
Ticket/Event Terms & Conditions
1. There is NO RE-ADMISSION. Once you have left the venue, you will not be able to return. The venue area does not include the car park. You will NOT be able to leave the venue area to go to your vehicles.
2. Group bookings are to enter the event at the same time and have ID.
3. NO alcohol or food will be permitted.
4. DO NOT bring drugs including legal highs (this includes nitrous oxide) to the event, you will be rejected/ejected from the event and may be handed over to the police if found in possession - Amnesty bins will be present.
5. Searches WILL be taking place upon entry. If there is a search dog present, please follow instructions of the handler.
6. Persons attending the event are responsible for their own valuables. LOGIC will NOT be liable for any loss or damage to personal property brought to the venue
7. LOGIC reserves the right to cancel and/or amend this event and/or the ticket process at any stage, if deemed necessary in their opinion, or if circumstances arise outside their control. They also reserve the right to alter or change the programme and line-up without prior notification.
8. Should the event be cancelled, or line-up changed, LOGIC will NOT be liable for the payment of any compensation or for any loss of money and/or expenses incurred including any event administration fees and cost of travel to/from the venue.
9. Tickets shall not be exchanged, nor money refunded unless an event is cancelled or postponed. Refunds should be obtained from the point of purchase, no later than 3 months after the event
10. All those attending the event will need a valid ticket. The name of the lead booker will be printed on all tickets. Tickets must be presented in full, with stubs and not tampered with (in the event of accidental damage, refer to point of purchase prior to event). Tickets remain the property of LOGIC.
11. ID checks WILL be carried out at event. Valid ID must be presented at the entrance with tickets - ORIGINALS WILL ONLY BE ACCEPTED, NO PHOTOCOPIES. (acceptable forms of ID are a valid passport; valid photocard driving licence; or a photographic ID card with the National Proof of Age Standards Scheme – PASS - hologram). If you are unable to provide the correct ID, you WILL be refused access and will not be entitled to a refund. Tickets will be exchanged for a wristband which will always need to be worn during the event. Anyone found not to be wearing a wristband will be ejected from the event and no refund will be issued.
12. LOGIC reserve the right to refuse anyone entry to the venue at their discretion and any person who fails to comply with instructions from a Door Supervisor/Steward or other person acting on behalf of LOGIC may be ejected. In addition anyone found to be causing damage to the venue, the venue infrastructure, causing harm to any other person on site, using threatening, abusive or insulting words or mannerisms, behaving in an illegal, anti-social or aggressive manner, if found in possession of any illegal or prohibited item or substance, appearing to be under the influence of alcohol or drugs or in breach of these conditions will be ejected and may be reported to the police.
13. The following articles are not permitted within the venue - Knives, fireworks, smoke canisters, sky or Chinese lanterns, gas canisters (including aerosols over 250ml and nitrous oxide), megaphones, air-horns, sound systems, spray cans, balloons, flares, weapons, dangerous or hazardous items, laser devices, glass (incl perfume & aftershave), cans, poles, blow torches, unauthorised items for trading, including any goods using unauthorised event logos, and any article that might be used as a weapon and / or compromise public safety, including unofficial tabards and high viz
14. Fires are not permitted anywhere on site. Anyone involved with starting a fire or throwing anything onto a fire will be evicted from site.
15. Large bags are not allowed to be taken into the event. There is no cloakroom. Small bags are permitted, maximum dimensions W21cm x H30cm x D8cm (the size of A4 paper).
16. Alcohol will be on sale in the venue; however,Bar(s) at the event will be operating a 'Challenge 25' policy. If bar staff feel you look under the age of 25 they will ask you to provide photo ID with proof that you are over the age of 18 (See point 11 for acceptable forms of ID). Security patrols will also operate around the venue.
17. It is against the law to smoke in enclosed spaces, this includes Tents. Please observe the signage around the Venue.
18. No animals will be permitted, other than registered assistance dogs.
19. Please use the bins and recycling points provided on and off site.
20. The use of drones or similar equipment for any reason is strictly forbidden on site without written permission from LOGIC
21. The Event is outdoors. You are strongly advised to bring appropriate clothing and footwear to protect against potential inclement weather.
22. WARNINGS – Prolonged exposure to loud noise may cause damage to your hearing. Smoke effects, strobe lighting, lasers and loud noises may be used at this event.
23. If before or during the Event you have a complaint in relation to the Event (including without limitation in relation to your ability to view the Event), please contact us or a steward promptly since complaints are very difficult to deal with after the Event.
24. Your legal rights as a consumer are not affected by these terms and conditions.
The above T&C's will be displayed at the main entrance and advertised with ticket sales.