Lola Young
Blackpool Library, Blackpool.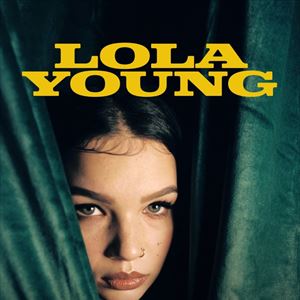 More information about Lola Young tickets
Fiercely independent and possessing a true artistic vision, 18-year-old Lola Young has all the potential, spirit and individuality to become the UK's next biggest talent.

Growing up in south London and with an inherent sense of direction and personal drive, Lola immersed herself in music. "It's been a part of my life since I had my first memory," she says. "I've been singing since I could talk. Not that I was a good singer then. I had to learn, practice, get lessons and teach myself. Hard work was involved when it came to me learning how to sing. People may say, 'It sounds like you were born with that voice.' It was not the case at all."

"No one knows who they are, but you can know what you're trying to be", Lola laughs, discussing navigating the industry. "My music is all the different parts of me and how I work," she explains. In this way, it defies categorisation, while every beat and melody has meaning and intention. As a lyricist, Lola draws you in to her world, creating evocative scenes with all the tenderness and sensitivity of a folk artist, while maintaining the sharpness, wit and attitude of a rapper.

Exceptionally talented with an undeniable creative focus, she is a musical force. A thrilling and uncompromising live performer with an astute and unique gift for writing songs that encapsulate and explore the human condition, Lola Young can't be boxed or categorised. And because of that she is one of the most exciting new British artists ready to be discovered.

This Blackpool Library show is all ages, alcohol-free, safe for women and a perfect opportunity to see a future star in a doorstep gig setting, from the Get It Loud In Libraries team who brought Adele, Florence + The Machine, The Vaccines, Jessie J, Clean Bandit and Wolf Alice to library audiences well in advance of their mainstream breakthroughs.