Los Capitanes
The Greenhouse at Tynemouth Park, Tynemouth.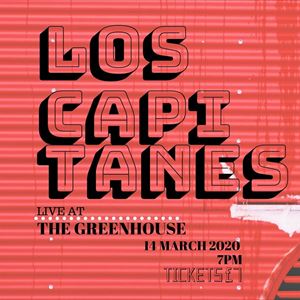 More information about Los Capitanes tickets
We are excited to announce that Los Capitanes are COMING BACK Saturday March 14th at 7pm!!

Just incase you have been hiding under a rock LOS CAPITANES are a three-piece, Latin-style acoustic band playing and arranging an eclectic range of covers.

We have never heard anything as ground-breaking and downright fun as the music these three lads perform.

Join us from 7pm for what promises to be another action packed fun night of Latin gypsy jazz pop rock!! Ole!!