Luke Sital-Singh
The Tunnels, Aberdeen.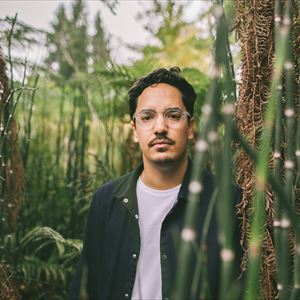 This event is for over 14s only - No refunds will be issued for under 14s.
More information about Luke Sital-Singh tickets
'The Last Day' is the breathtaking new single from Luke Sital-Singh, available to stream and download now. A heart-wrenchingly poignant yet life affirming imagining of his last day alive, it's a song that masterfully crafts hope and light out of the embracing of mortality.
"I had no intention of writing another song about death", Luke says. "I guess that's just the happy fun-time guy that I am. I like how a song about the end is coming out first. Putting everything in perspective again as a new phase begins."
The exquisite animated video for 'The Last Day' was directed by Uncle Ginger, who say: "As fans of Luke's music and approach to songwriting, we were delighted to be asked to create an animation for Luke Sital-Singh. Our animation visually reflects the beautiful narrative woven by Luke's lyrics, whilst echoing the intimacy, honesty and tenderness of The Last Day."
In April this year, Luke was invited to give a TED Talk at the official TED conference in Vancouver. Luke spoke about the cathartic effect of writing and performing 'sad' songs, and performed the tracks 'Killing Me' and 'Afterneath'. Watch Luke's TED Talk here.
Luke Sital-Singh released his debut single 'Fail For You' in 2012, introducing the world his deft ability to craft songs with a mesmerizing, piercing emotional quality. The song went on to be featured in numerous TV shows including 'Grey's Anatomy'. At the end of 2013, Sital-Singh was featured in the BBC's Sound of 2014 list and signed to Parlophone records, who released his debut record 'The Fire Inside' later that year.
After a couple of years touring the world and opening for artist such as Villagers, The Staves, Martha Wainwright and Angus and Julia Stone, in 2017 Sital-Singh released his critically-acclaimed sophomore record 'Time Is A Riddle'. The album's lead single 'Killing Me' has had 10m plays on Spotify, and Luke's combined streams since 2015 are at almost 120m.
Luke Sital-Singh's songs are rich and somber and have the tendency to stop you in your tracks. Of his songwriting, Luke explains: "I like writing about the heavy things. There's a lot of shallow stuff out there and that's fine for a certain context. My fun is diving as deep as I can. Inside myself and, if I can, inside others and writing songs that are as honest as I can make them. Honest to the struggles we all face, the sadness but more importantly, the hope."
Born in west London, Luke is currently based in Bristol though he and his wife, printmaker Hannah Cousins, will relocate to Los Angeles in 2019.
Praise for 'Time Is A Riddle' (2017)….
"Easily one of the best records we've heard this year...Time Is A Riddle has the makings of an instant classic" Acoustic
"Opener 'Still' is majestic dark grunge, not far from Neil Young's 'After The Gold Rush'. 'Oh My God' is boisterously in love….occasionally heavy, always affecting" Mojo
"….a beautiful, elegant testament to one of the true songsmiths and artists of the present moment"
8/10, Drowned in Sound